Lin-Manuel Miranda joins 'Hamilton' Broadway cast to surprise 9-year-old girl on Zoom call
6 April 2020, 15:47 | Updated: 6 April 2020, 16:13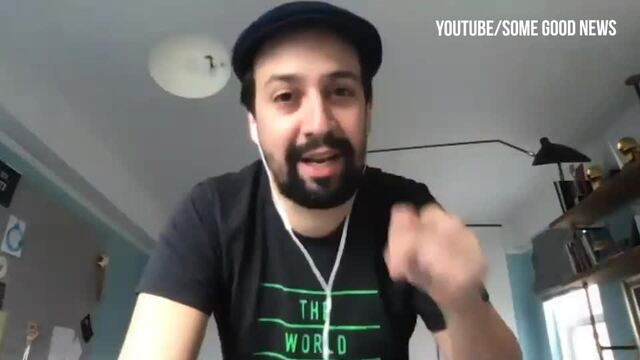 Cast of Hamilton surprise girl in zoom call
With theatres closed and performers stuck at home, the original cast of Broadway's 'Hamilton' brought the joy of Lin-Manuel Miranda's hit musical to 9-year-old Aubrey, who had tickets to see the show in March.
This is an absolute gem of a video. In actor John Krasinski's (The Office) new YouTube series Some Good News, he surprises a 9-year-old girl who had tickets to see Hamilton last month in Jacksonville – but couldn't go due to coronavirus closures.
The girl's mum had tweeted: "Seeing Hamilton has been her dream since she saw her first Broadway show last year. But we're home watching Mary Poppins instead. At least we're safe and healthy."
In the second episode of Some Good News, in which Krasinski presents heart-warming news from the week, the actor dials the young girl – Aubrey – into a Zoom call with his wife, Mary Poppins Returns actor Emily Blunt.
Krasinski tells Aubrey: "I have a deal for you. When it's all over, I will fly you and your mum to New York, and you will see Hamilton on Broadway. How does that sound?"
By this point, Aubrey's face is already a picture. But it gets better…
Read more: 'Phantom' orchestra records virtual response for Andrew Lloyd Webber >
Zoom Surprise: Some Good News with John Krasinski Ep. 2
Off goes the Zoom dial-in tone, and Hamilton composer Lin-Manuel Miranda jumps on the call. "Hey Aubrey, I'm sorry you didn't get to see Hamilton," he says.
Aubrey can't even speak, she's so excited. Krasinski jumps in, telling the musical giant: "We're sending her to Hamilton in New York".
Miranda replies: "That's amazing. I think we can top that right now, though…"
Read more: Andrew Lloyd Webber musicals stream for free during coronavirus closures >
He then plays the main theme's opening chords on his keyboard, and one by one, the entire original Broadway cast from the musical's opening song dials in.
There's Leslie Odom Jr. as Aaron Burr, Phillipa Soo as Eliza, Daveed Diggs as Thomas Jefferson – the entire confection, singing from their living rooms. As you can imagine, this is what Aubrey's face was doing throughout the performance: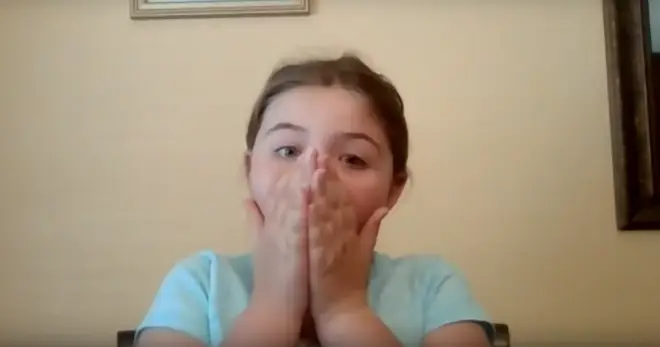 *wipes tear from cheek*