Mary Poppins Returns: star Lin-Manuel Miranda reveals Dick van Dyke inspired his rapping in the new film
13 December 2018, 16:17 | Updated: 13 December 2018, 16:24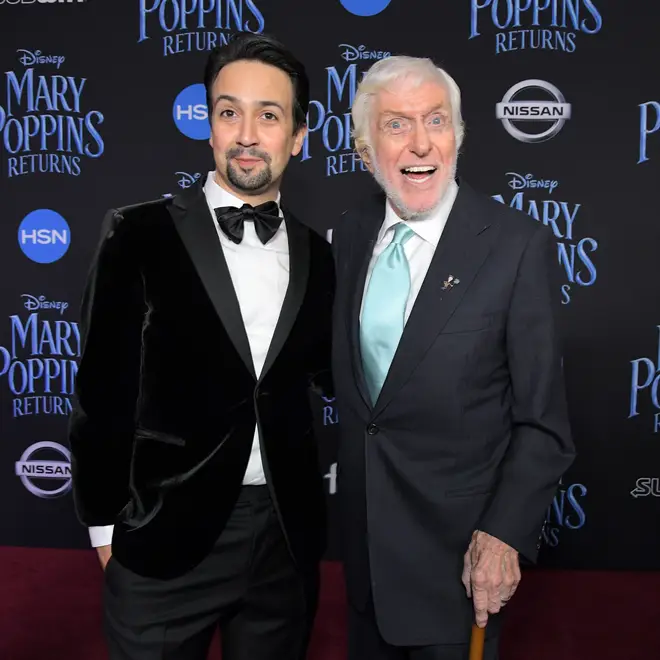 The co-star of Mary Poppins Returns told Classic FM: 'Dick van Dyke has got bars on bars about all the women he knows besides Mary Poppins – just to make her jealous. So gangsta!'
Mary Poppins is a magical nanny who mysteriously arrives into the Banks' dysfunctional household on Cherry Tree Lane.
From witty chimney sweeps and uncontrollable laughter to carousels and lost kites, there's much to love about the story of Mary Poppins. And Hamilton creator and actor Lin-Manuel Miranda told Classic FM at the European premiere of the film that he was thrilled to be involved in Mary Poppins Returns.
In the new film Lin-Manuel Miranda plays the role of Jack the Lamplighter, a rough equivalent to Dick van Dyke's Bert in the 1964 film.
Mary Poppins - Chim Chim Cher-ee
Miranda told Classic FM: "It was a massive jump from my last project and I have to give the director Rob Marshall a lot of credit for seeing me in this [role]. Jack the lamplighter is someone full of childhood innocence and wonder. Hamilton has none of that, so I'm really grateful for this opportunity."
Speaking about the music written for the film, he said: "You could not find a more perfect songwriting team than Marc Shaiman and Scott Wittman. I think they knocked it out of the park and I was honoured to sing their songs."
Can Emily Blunt really sing in the new Mary Poppins film?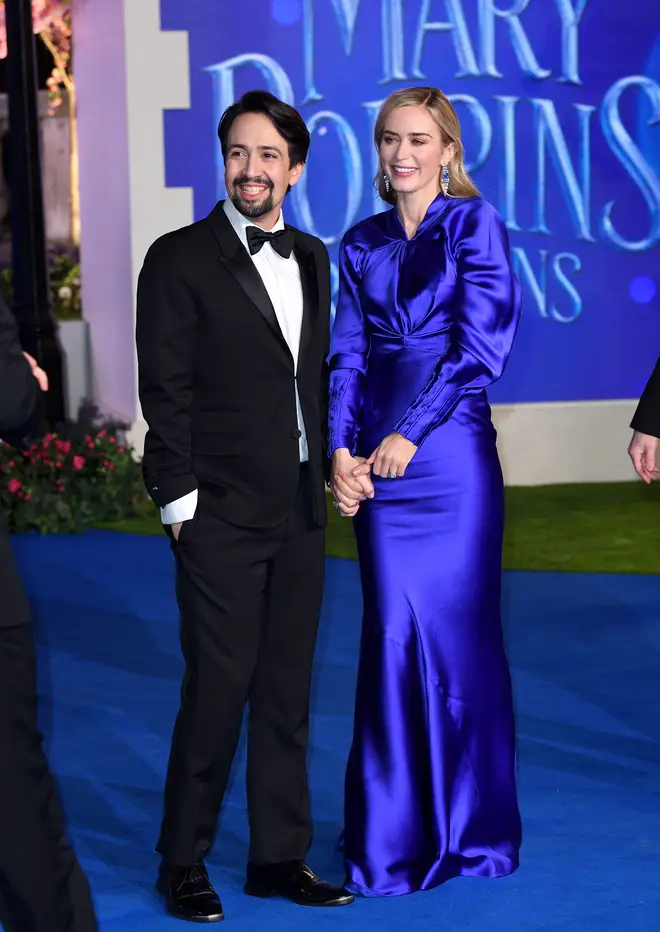 In the film, Jack the lamplighter has a cockney accent. Lin-Manuel told Classic FM: "It involved a lot of hard work and I basically chained myself to dialect coach Sandra Butterworth who is wonderful and became my best friend on set. I also listened to music from the 1930s. It's not just the where of the accent, but the when of it."
He also pointed out that rapping in a Mary Poppins film is nothing new: "I'm just taking a page from my friend Dick van Dyke who raps in that first Mary Poppins movie. You've all forgotten, but he's got bars on bars about all the women he knows besides Mary Poppins, just to make her jealous. So gangsta."
Originally from Puerto Rico, Lin-Manuel moved to New York City at the age of 17 to pursue his dream of being a writer and actor.
When he realised there were only two roles of Puerto Rican men, he started making his own opportunities: "To be offered a role of this calibre with such a creative team feels like the fruit of all that hard work."
Also starring actresses Emily Blunt as Mary Poppins and Meryl Streep as Topsy, the film is due to be released in UK cinemas on 21 December.