Tennis champion Björn Borg designs "workout symphony" that makes you smarter
11 September 2019, 17:37
Ever wished you could boost your IQ? Well, now you can do just that with a piece of music specially designed to increase your intelligence...
Former world tennis champion, Björn Borg, has just produced his first symphony – and if you listen to it, it could well make you smarter.
Composed with a BPM of 123, Borg believes his cinematic symphony, titled 'Symphonia Exercitii Et Intelligentiae', will not only boost your endurance while exercising, but also increase your IQ.
The Swedish ex-tennis player had felt inspired to coordinate the piece of music after reading a report about the 'Mozart effect', which was first published in 1993 by scientists at the University of California, Irvine.
The study had asked one set of participants to listen to Mozart's sonata for two pianos (K448) for 10 minutes, while others listened to either silence or relaxation audio.
Results found the subjects who listened to Mozart showed significantly increased spatial reasoning skills for at least 10-15 minutes – and so, Borg decided to apply the findings to his own composition.
To design the 9:24 minute symphony – now coined "the world's smartest workout track" – Borg teamed up with a training expert, a neurologist and classical composer, Jonas Valfridsson.
Performed by the Jönköpings Sinfonietta at a local Swedish concert hall, the recording certainly grabs your attention with its fast tempo and rich instrumentation.
Speaking about the collaboration, Valfridsson said: "To be asked to write a symphony for training was an unusual request and a challenge as a composer. With inspiration from my favourite Rocky I work out anthems, it feels like I have composed the soundtrack to my own superhero movie!
"I also wanted the piece to have an upbeat and rhythmic feel, without losing the melodies and counterpoints of classical music. Through the music, I want to convey the feeling of facing a challenge and the proudness in fighting and overcoming it.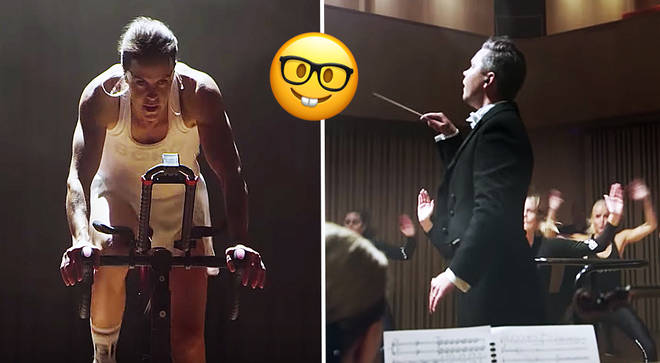 Lennart Högman, a Senior Lecturer and researcher in cognitive neuroscience, added: "Physical exercise is beneficial for more than just your body – research shows it can improve your cognitive abilities such as memory and focus.
He continued: "It has also been found that listening to music while working out will increase your endurance. Also, some say music with a set BPM of 120-140 can be ideal for a workout (depending somewhat on your fitness level).
"Conclusively, listening to classical music while working out can raise both your motivation as well as endurance, and in turn, bump up your cognitive performance."
Well Björn, perhaps we'll dig out our gym kits and put it to the test...