Roger Federer just played Bach on the piano – and we asked a professional musician to analyse his playing
6 February 2019, 13:28 | Updated: 6 February 2019, 14:13
Roger Federer has just starred in a Uniqlo ad in which he tinkles out Bach's Well-Tempered Clavier – but is he any good? We asked a professional harpsichordist to analyse his performance.
Since ditching Nike in the summer, tennis pro and international dreamboat Roger Federer has become the new face of Uniqlo.
As well as wearing Uniqlo on court, part of his £227m 10-year deal with the Japanese clothing company involves starring in their adverts.
Fortunately for us, this includes a recent clip in which he plays the Prelude No. 1 from Bach's Well-Tempered Clavier on the piano – in an enviably luxurious flat.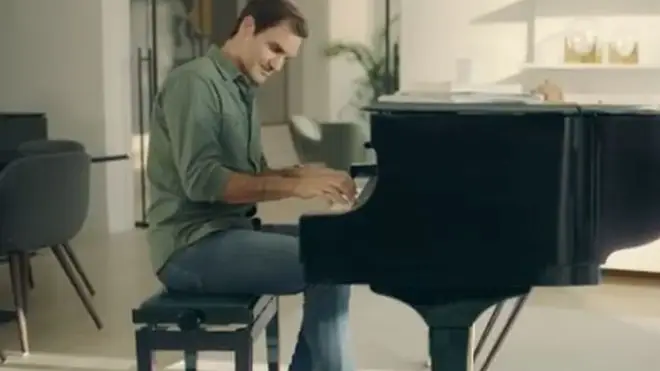 He says in the ad: "Piano was fun – I enjoyed playing again. My parents asked me to play the piano when I was younger. Of course my head was stuck in tennis. So for me, piano was always a little bit more complicated, but being back at the piano today was a lot of fun.
"I still feel like I have it to some extent, still need some practice [...] because I'd like to maybe surprise my wife one day and play a song for her."
Federer, who had piano lessons as a child, talks in the advert about how important it is to focus on things outside tennis.
"Once I began taking time for myself, that's when I truly started winning. My time off the court is just as important as my time on. Because tennis is just the beginning of my story. I am just getting started."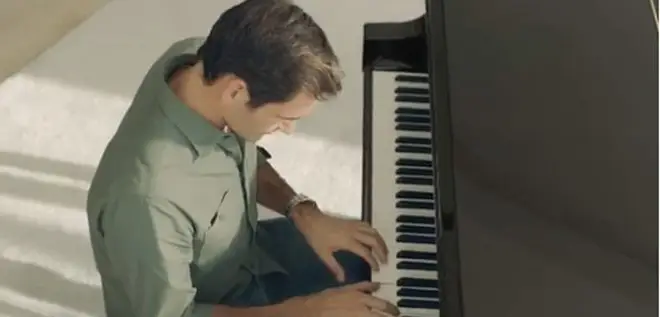 But how do Federer's piano skills fare under the gaze of a professional musician?
We got in touch with harpsichordist Nikolai Endresen Dahl, who said that Federer's unusual use of 2-4 fingering in the left-hand part is surprisingly accurate for the period in which Bach was writing:
"Many Renaissance and Baroque fingering systems employ less use of thumb, and paired fingerings like 2-3 2-3 etc. Shifts can often happen with other fingers as well, simply by gently moving the hand across the keyboard rather than 'passing under' the thumb.
"But some fingering systems, like Diruta's in the early 17th century actually employ 1-2 for ascending left hand passages."
Well, there you go.
This isn't the first time the Swiss tennis pro has turned his hand to classical music. He starred in a Credit Suisse ad in 2013, in which he picked a violin out of a tennis bag and started playing a few questionable open-string notes.
He also starred in a commercial with Novak Djokovic, Tommy Haas and Grigor Dimitrov in 2017 in which they posed as a boyband around the piano, played by David Foster. The vocals, apparently, were all their own.
Fans on Instagram have since been voicing their appreciation for Federer's musical performances.
Instagram user Chiara Balda called his performance 'IMMENSE', while 'Joe the Butcher' commented: "They say there is no perfect man out there!! Thank you Mr. Federer".
Claudia Strefezza also showed her appreciation, commenting: "This man is too charming, an example of an athlete, generous, caring, and sensitive to the art of playing the piano!!"