75 percent of students are listening to orchestral music to help them revise, new research reveals
19 May 2023, 16:28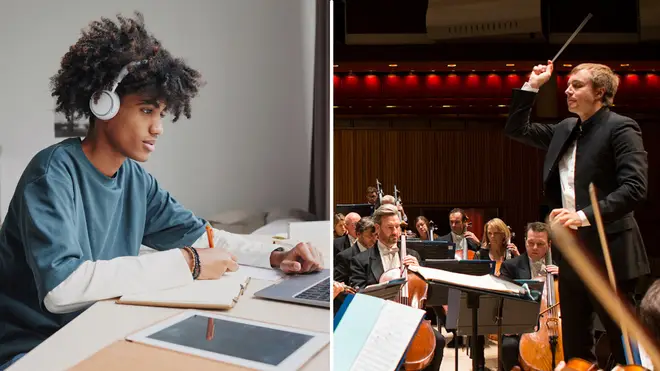 More students than ever before are listening to classical music to revise. The conductor of one of the UK's most prominent orchestras explains why.
As exam season looms for many across the UK this month, new research has revealed that more students than ever before are listening to orchestral music to revise.
According to a new report released today by the Royal Philharmonic Orchestra (RPO), 75 percent of students currently studying for their exams are choosing to listen to orchestral music – from film scores to symphonies, to video game music.
"For many young people, exams are a stressful and daunting time," Vasily Petrenko, world-leading conductor and the RPO's music director, told Classic FM.
"Our research suggests many students are switching away from their popular music playlists to create a sonic environment that is calming, enriching and helps them to focus."
Listen to the Classic FM Revision Playlist on Global Player >
RPO string octet plays Eric Whitacre's Sleep
What genres of orchestral music are young people listening to when revising?
Breaking down the types of orchestral music listened to by young people, the RPO found that the most popular genre was film soundtracks, with 44 percent of students listening to these works to revise.
Next were symphonies and concertos, which 35 percent of students said they listened to, while another 23 percent said they listened to musical theatre soundtracks. 32 percent said they listened to video game soundtracks, reflecting the rising popularity of the musical genre.
The study also found that the students most likely to listen to orchestral music while studying were from London (81 percent) and the Northeast (81 percent).
"Our mission is to present orchestral music to the broadest possible audience," Petrenko told Classic FM on the subject of bringing these diverse genres of music to the concert hall.
"In the space of a month, our players were involved in the Coronation Service, released an orchestral album with the UK's rock giants Def Leppard, performed works by Tchaikovsky and Shostakovich in Japan and delivered creative music workshops for stroke survivors in Hull," the conductor said.
"Add in our film and gaming concerts and we are presenting the world of orchestral music to a new generation... so people can explore, enthuse and push their own boundaries of music appreciation."
Listen to the Classic FM Video Game Music playlist on Global Player >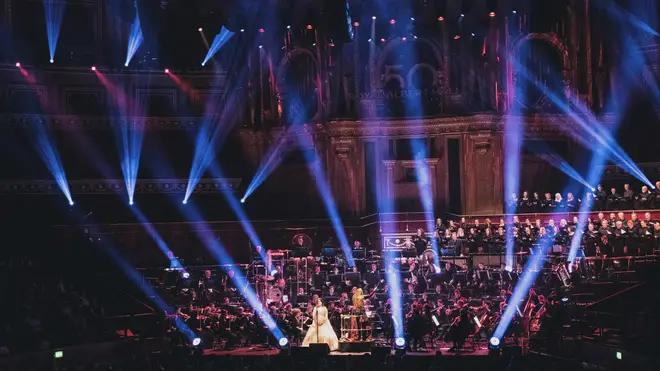 The orchestra also asked a nationally representative sample of 2,063 people whether they listened to orchestral music while they were studying.
The study found that older people were significantly less likely to listen to this genre of music than today's exam-taking generation. For those taking tests in the 1980s and prior, less than 68 percent of people chose to listen to orchestral music.
Petrenko, 46, often listened to orchestral music to advise for exams in his youth. "One of the first CD sets I bought was Karajan's recordings of Beethoven's symphonies," he told Classic FM.
"And, to this day, I would still recommend this music to today's students as the music gives a lot of strength, inspiration and clarity to the mind."
A CD of Herbert von Karajan conducting the Berlin Philharmonic performing Beethoven's Symphony No.5 was recently used in an AQA GCSE Music exam in 2021. So the recording surely remains a firm studying tool today.
Try your hand at our GCSE Music quiz here >
Why are more young people using orchestral music to revise than ever before?
James Williams, managing director of the RPO believes that the increase in young people using orchestral music to revise is because these students have had "one of the toughest lead-ups to exams of any generation."
Citing the disruption COVID-19 caused, and the added layer of anxiety, Williams said in a statement that orchestral music is also playing its part in helping to keep students relaxed during this particularly intense period of study.
"We saw in lockdown – another stressful time for many," Williams continued, "How young people, in particular, relied on orchestral music for their wellbeing, relaxation and happiness. The support that music can offer during tough times forges a relationship for the long term."
Petrenko agrees. The conductor told Classic FM, "Orchestral music has a proven timeless appeal. It touches every human emotion.
"It can be good for relaxing and well-being, it can help you focus and can inspire you and bring out your passions, self-belief and ambitions. It goes further, wider and deeper than a lot of pop music and has a language of its own that goes far beyond words.
"Classical music can gently stimulate your brain and your body for improved productivity - and you won't even consciously notice it. It's a bit like having a fitness regime for the mind – stimulating wellbeing and charging up your mind without making you exhausted."
Read more: Seven in 10 people say orchestral music improved their 'mood and wellbeing' in lockdown
As well as listening to orchestral music, Petrenko told Classic FM that watching live music can be just as beneficial during a student's study routine.
"It can bring a new breath and stimulation into your thought processes," Petrenko said, "And, quite often, you may find some solutions while listening and watching the concert."
Petrenko believes that because of the rise of listening to this genre of music during exam season, many young people are starting to "form a bond with the world of orchestral music".
"And, hopefully," the conductor concluded, "It will be the start of a [continuing] journey."
To start your own journey into the wonderful world of orchestral music, why not listen to our Revision playlist here?