Pavarotti duets with Bono, Lou Reed and James Brown to be released for the first time
24 June 2019, 16:01 | Updated: 24 June 2019, 16:16
The great Italian tenor collaborated with some of the biggest names in pop, rock and soul – and these exclusive performances are a testament to his incredible talent.
Legendary operatic tenor Luciano Pavarotti performed with many stars over the years – and now, seven of his rarest duets have been released for the first time.
Pavarotti's performances include Schubert's 'Ave Maria' with Bono from U2, 'Perfect Day' with Lou Reed, 'When We Dance' with Sting and 'It's a Man's, Man's, Man's World' with James Brown.
The Italian singer is known for breaking down the barriers between opera and other musical genres – and the seven duets that have emerged display his capacity to connect and collaborate with some of the world's most celebrated entertainers in pop, rock and soul.
The duets originate from a series of benefit concerts Pavarotti held in Modena, Italy between 1992 and 2003, known as Pavarotti & Friends, which helped raise money for humanitarian groups such as War Child and the United Nations High Commissioner for Refugees.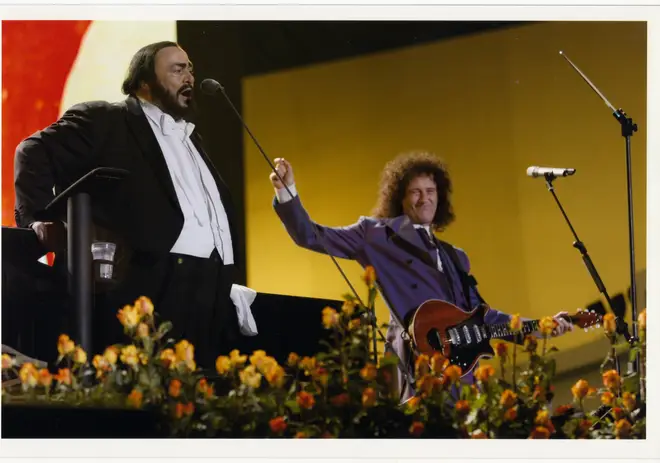 It's been more than 15 years since the duets were first recorded, making their debut on the bonus material for the soundtrack to the forthcoming Hollywood documentary, Pavarotti (see trailer above).
Directed by Academy Award winner Ron Howard, the new biopic paints an intimate portrayal of Pavarotti and features clips from some of his most iconic performances, as well as never-before-seen footage.
Speaking about Pavarotti in the new documentary, Sting said: "A great friend, a great voice and the world is a smaller place without the big man."
Bono added: "Luciano is one of the greatest emotional arm wrestlers… he will break your f***** arm."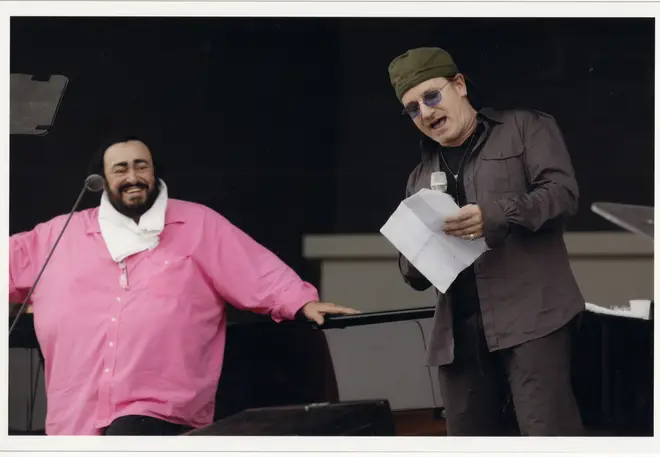 The famed tenor also teamed up with "King of Soft Soul" Barry White to perform an exclusive rendition of 'You're the First, the Last, My Everything', as well as 'Too Much Love Will Kill You' with Queen's very own Roger Taylor and Brian May, who said: "His heavenly voice will be with us for a very long time."
The final duet to be released is 'Miserere', recorded with chart-topping tenor Andrea Bocelli. The significant performance marked the start of a close friendship between the two singers.
President of Decca Records Rebecca Allen commented: "These duets are a wonderful reminder of Pavarotti's humanitarian side. He used his fame and art to help benefit people, and was able to bring the most brilliant and like-minded singers together for a good cause.
"This is a central theme to the powerful Ron Howard film, and perhaps one that is forgotten – as his voice was so big and his operatic performances legendary – so it is fitting to share these hidden gems with the world at last."
Pavarotti and its official soundtrack will be released in UK cinemas on 15 July 2019.