Pavarotti movie 2019: everything you need to know about Ron Howard's documentary
12 February 2019, 12:38 | Updated: 12 February 2019, 13:37
A teaser trailer for the upcoming documentary on Luciano Pavarotti was unveiled at the 61st Grammy Awards.
Academy Award-winning director Ron Howard will paint an intimate portrayal of the world's best-loved operatic tenor, Luciano Pavarotti, in a new documentary.
The brand new trailer for Pavarotti (2019), shown at Grammy Awards earlier this month, includes clips from the tenor's iconic performances alongside never-before-seen footage.
The film is produced by a team including Nigel Sinclair, Brian Grazer, Ron Howard, Michael Rosenberg and Jeanne Elfant Festa, with David Blackman, Nicholas Ferrall and Universal Music's Dickon Stainer as executive producers.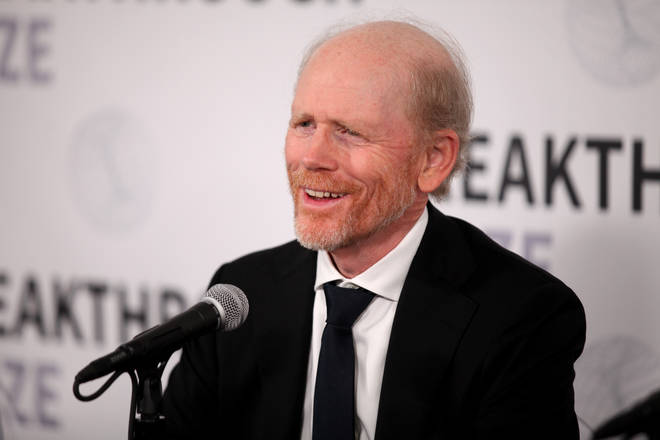 Pavarotti was born in 1935 in Modena, Italy. His career took off when he was cast as Rodolfo in Puccini's La bohème, in a small regional Italian opera house – the Teatro Municipale, Reggio Emilia.
He gave his final performance at the 2006 Winter Olympics in Turin, and was diagnosed that year with pancreatic cancer. He died the following year.
Howard (Solo: A Star Wars Story, The Da Vinci Code) said, "Pavarotti's life was replete with the highs and lows of great drama and, like any compelling character, he was also a man of considerable contradictions.
"His artistic ambition, propelled by his massive talent, and his deep love for humanity drove his career and the powerful bond with his audiences, but they also fuelled his other life as a world philanthropist. I am intrigued by the way his emotional passion not only drove his music and his powerful bond with his audiences, but his gift of his other life as a philanthropist."
Fans of the singer reacted on Twitter, with one user saying the documentary looked "phenomenal".
@RealRonHoward just saw the promo for Luciano Pavarotti during the Grammy break. I had a lead in Puccini's 'Gianni Schicchi' opera in college & cannot wait to see it! It looks phenomenal!

— Lizzy Leigh (@gdnightelizbeth) February 11, 2019
I will watch that Pavarotti movie and I will enjoy it.

— Robyn Pennacchia (@RobynElyse) February 11, 2019
The documentary is authorised by the Pavarotti Estate, Universal Music Classics and Decca Records. It will be produced by companies Imagine Entertainment and White Horse pictures, and made in collaboration with Polygram Entertainment and Studiocanal, who are co-financing the venture.
The script is written by Mark Monroe (The Beatles: Eight Days A Week – The Touring Years) and edited by Paul Crowder (Amazing Journey: The Story of The Who, The Beatles: Eight Days A Week – The Touring Years).
Pavarotti will be released by CBS Films on 7 June 2019.