The Queen's Platinum Jubilee: what music is being performed and composed in celebration of Her Majesty's 70-year reign?
19 May 2022, 09:45 | Updated: 25 May 2022, 13:58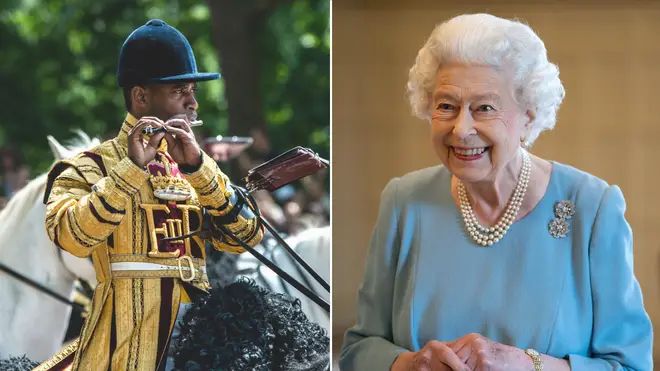 Choirs, corgi puppets and a new soliloquy are being presented in celebration of Her Majesty. Here's all the music happening to mark The Queen's Platinum Jubilee.
On 6 February 2022, Queen Elizabeth II became the first British monarch to celebrate a Platinum Jubilee, which marks 70 years on the throne.
Celebrations so far have ranged from a nationwide competition to find a new pudding, to a campaign to 'plant a tree for the Jubilee', with every planting recorded on a digital map to be presented to the Queen.
Music will also play a key role in the celebrations. Queen Elizabeth II has a particular love for amateur music-making, and has been a staunch supporter of classical music and the arts throughout her 70-year reign.
Cathedral and church choirs, orchestras, composers and classical music organisations will all play a part in the musical tributes to Her Majesty. Find out below what music is being performed and composed, including across the highly-anticipated Jubilee weekend in June.
Read more: Classic FM's Platinum Jubilee Celebration playlist featuring memories of Her Majesty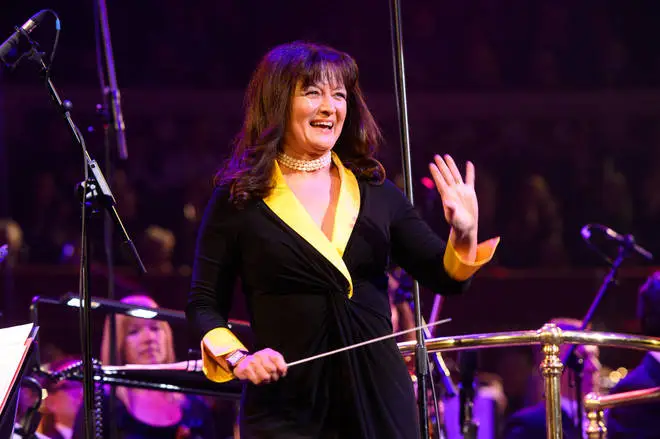 What will happen over the Jubilee weekend?
There will be a special bank holiday weekend in 2022 to celebrate the Platinum Jubilee. From Thursday 2 to Sunday 5 June, celebrations will take place outside Buckingham Palace, at venues across the country and on local streets.
The Queen's official birthday parade, Trooping the Colour, will take place on Thursday 2 June. The following day, Friday 3, there will be a Platinum Jubilee Service of Thanksgiving at the magnificent St Paul's Cathedral in London.
On Saturday 4 June, members of the Royal Family will attend the Platinum Party at the Palace, a live concert in front of Buckingham Palace presented by Capital's Roman Kemp and Kirsty Young. Some of the world's biggest music stars including pop's George Ezra, opera singers and a live orchestra, will perform at the palace in celebration of the significant cultural moment.
The final day of the Jubilee weekend, Sunday 5 June, will be marked by a Pageant, featuring a performance telling the story of The Queen's reign. In a grand finale performance in front of Buckingham Palace, military personnel will be joined by dancers, puppets of corgis and Ed Sheeran.
Listen on Global Player: Classic FM's Platinum Jubilee Celebration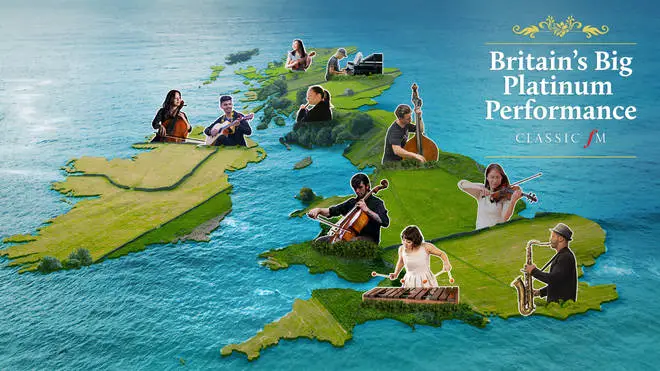 Who will perform at the Platinum Jubilee concert?
The Platinum Party at the Palace, taking place on 4 June, will feature a host of starry musical guests, including Hans Zimmer, Andrea Bocelli and the band, Queen. Other musicians on the bill include Diana Ross, Alicia Keys, Eurovision winner Sam Ryder, Sir Rod Stewart and Nile Rodgers.
Queen, with guitarist Brian May and frontman Adam Lambert, will open the two-and-a-half-hour royal concert to celebrate Her Majesty's 70-year reign, which will also feature three stages and 3D projections across the palace façade.
Sir Elton John will sing in a prerecorded performance, and there will be appearances from some of Britain's most beloved names including Sir David Attenborough, Emma Raducanu, Stephen Fry and Dame Julie Andrews.
Musical theatre will also be central to the celebration, with composers Andrew Lloyd Webber and Lin-Manuel Miranda appearing alongside the casts of The Phantom of the Opera, Hamilton, Six, The Lion King and Joseph and the Amazing Technicolour Dreamcoat.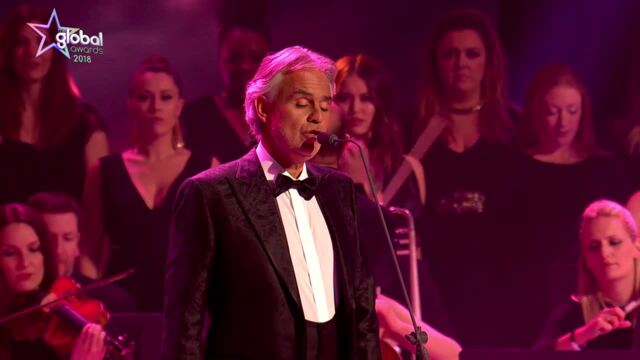 Andrea Bocelli sings 'Time To Say Goodbye' (live at The Global Awards 2018)
What other music is happening for the Platinum Jubilee?
On Classic FM, Britain's Big Platinum Performance is offering seven amateur music groups the opportunity to have their performance professionally recorded by Classic FM, and sent to Her Majesty The Queen.
Award-winning British composer Thomas Hewitt Jones has written a 4-minute choral anthem, 'In Our Service', to commemorate Her Majesty The Queen's Platinum Jubilee.
Commissioned by the Royal School of Church Music, the piece was recorded by the Royal Holloway Choir, and the parts and rehearsal tracks are available on the RSCM website.
'In Our Service' by @thomashewittjones – Royal Holloway Choir – RSCM Platinum Project
British-Israeli composer Loretta Kay-Feld, 73, was contacted by a member of the Royal Family with a personal request to compose some music for the Queen. The royal, who requested to remain anonymous, appeared "beyond thrilled" with the result.
The composer created two pieces, 70 Years a Queen and The Queen's Soliloquy, for piano and solo soprano, and the Irish film director Jason Figgis, put the music to video.
In addition to their Platinum Jubilee Service of Thanksgiving, St Paul's Cathedral is also asking young singers get involved in 'Choir for the Queen'. Schools are invited to sing and record one of their favourite hymns, sharing on social media using the hashtag #ChoirfortheQueen.