Old Lizzo flute covers of Jay-Z and Adele songs have been unearthed - and we can't cope
8 August 2019, 13:35 | Updated: 8 August 2019, 17:48
Empire State Of Mind- (Cover)
Lizzo's improvisations over Jay-Z's rhymes and Alicia's Keys' vocals are blowing our little flutey states of mind.
Lizzo and (more importantly) her flute are our unashamed obsession at the moment.
We mean, that mid-flute twerk. That @sashabefluting Instagram account. Just – flutey dreams are being made, okay.
Read more: Lizzo's BET 2019 flute performance is a whole vibe >
Now, incredible covers by a 23-year-old Lizzo have been unearthed on YouTube – covers of Adele's 'Someone Like You' and Jay-Z and Alicia Keys' 'Empire State of Mind'.
While Lizzo shows off her powerful voice in the Adele, it's the Jay-Z (above) that we can't stop watching.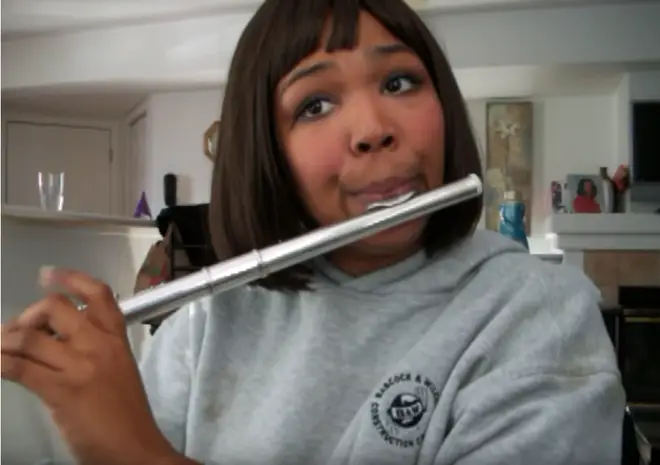 For 'Empire State of Mind', Lizzo whips out her flute – OMG is it Sasha?! Did she know Sasha by then?! – and riffs off a spectacular bit of improv over Jay-Z's rap intro to the huge 2009 hit.
Then she plays in unison with Alicia Keys' lyrics, occasionally taking liberties with the melody to improvise some expert accompanying lines.
Read more: Lizzo's flute has its own Instagram and it's more iconic than you will ever be >
It's pure flutey perfection. And cool as anything.
We don't deserve you, 23-year-old Lizzo.
Read more: Lizzo the hip-hop flautist is bringing classical music to new audiences – and we're here for it >