Lizzo's BET 2019 flute performance is a whole vibe
25 June 2019, 11:33 | Updated: 25 June 2019, 11:36
American hip-hop artist Lizzo just interrupted her own performance of 'Truth Hurts' at the BET Awards with a heroic flute solo – and even Rihanna loved it.
Rapper and flautist Lizzo had the audience of BET Awards 2019 on their feet last night with her performance of 'Truth Hurts'.
In true Lizzo style, she surprised fans with a fiery flute solo towards the end of the song. Grabbing the instrument from one of her backing dancers, she played two bright trills, earning her a standing ovation from Rihanna.
This was the first time Lizzo and her flute – and any flute, for that matter – had graced the BET Awards stage, making her performance an all-round first.
Who is Lizzo?
As well as being a chart-topper and one of the biggest artists of the moment, Lizzo is also a classically trained flautist.
While she doesn't play a flute solo in the original recording of 'Truth Hurts', the rapper works flute-driven passages into most of her live performances.
She does all of this on top of a fully-choreographed dance routine and some pretty impressive vocals, making us question how she developed such great breath control.
Read more: Lizzo the hip-hop flautist is bringing classical music to new audiences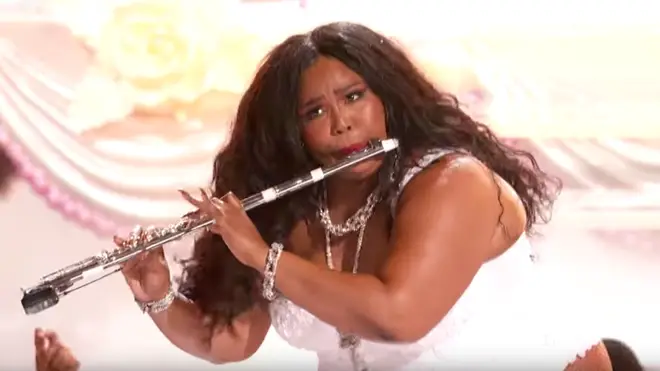 What did fans think of her performance?
The aim of Lizzo's flute playing is clear. She told NPR: "You just wait until this nerd gets into hip-hop. I will make everybody love the flute again."
It seems she's doing a pretty good job so far...
You've never really seen true artistry until you've seen Lizzo twerk whilst playing the flute. #BETAwards

— The Undefeated (@TheUndefeated) June 24, 2019