Royal Mail's Elton John stamp collection is actual proof he's a piano legend
3 September 2019, 11:42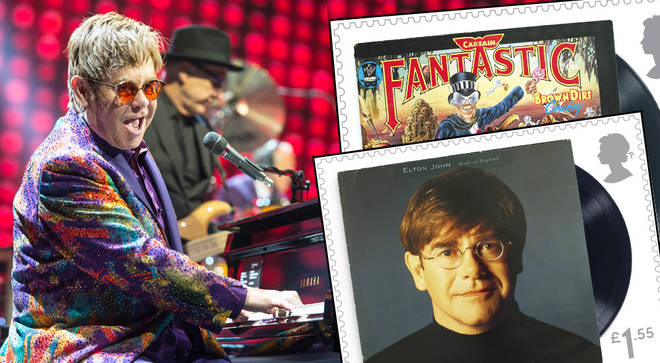 Elton's incredible career has earned him a stamp of approval as a new collection of Royal Mail stamps pay tribute to some of his most iconic live performances and best-selling albums.
It has been announced today that pop legend and piano extraordinaire, Sir Elton John, features on a new collection of Royal Mail stamps to celebrate his spectacular contribution to music.
Twelve stamps are being released in total, eight of which will include images of his most popular album covers and another four to mark his memorable live performances across five decades.
It's a huge honour for the 72-year-old singer-songwriter, who is only the second individual music artist in history to receive the recognition.
He follows iconic 'Starman', David Bowie, who was the inspiration behind a collection of ten stamps released in March 2017, which celebrated four tours and six albums – including Hunky Dory, Heroes and Blackstar.
For Sir Elton's stamps, his 1972 breakthrough record, Honky Château (which featured the hit track, 'Rocket Man'), Goodbye Yellow Brick Road (1973) and the 1975 classic, Captain Fantastic and the Brown Dirt Cowboy (with the cover designed by Versace), are among the albums featured.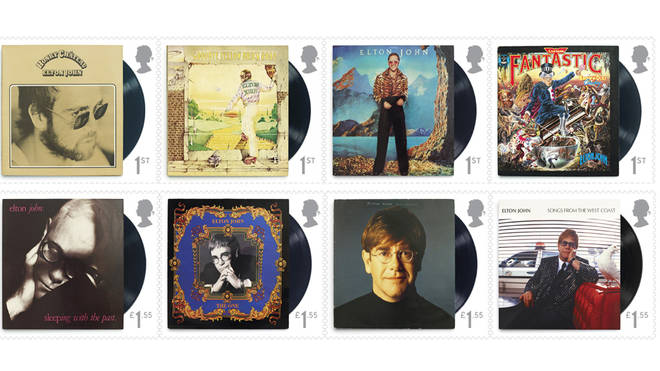 The collection also illustrates the album covers for Caribou (1974), which found its fame with 'Don't Let The Sun Go Down On Me', Sleeping with the Past (1989) and Songs from the West Coast (2001).
And just to prove how much of a piano playing legend he really is, there are also four stamps available in a miniature sheet dedicated solely to his live shows.
These include highlights from his performances at London's Hammersmith Odeon in 1973, Los Angeles' Dodger Stadium in 1975, the Diamond Jubilee Concert at London's Buckingham Palace in 2012, as well as his Farewell Yellow Brick Road tour at New York's Madison Square Garden in 2018.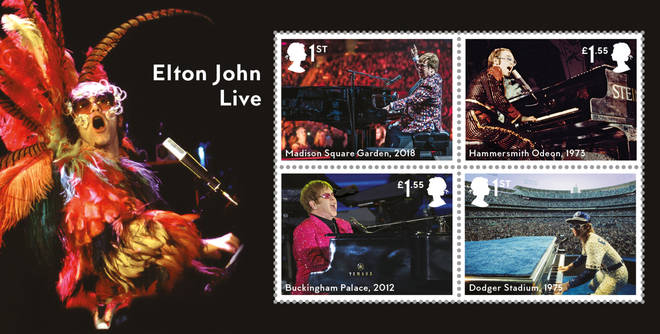 The English star, who was knighted in 1998, said: "To say I was surprised when Royal Mail got in touch is an understatement.
"Never did I think I'd appear on a stamp...! It's wonderful, a great honour."
Philip Parker, Head of Stamp Strategy at The Royal Mail, added: "Elton is one of the most successful British solo artists of all time. He has recorded some of the best-known songs in pop history such as 'Candle In The Wind' and 'Rocket Man'.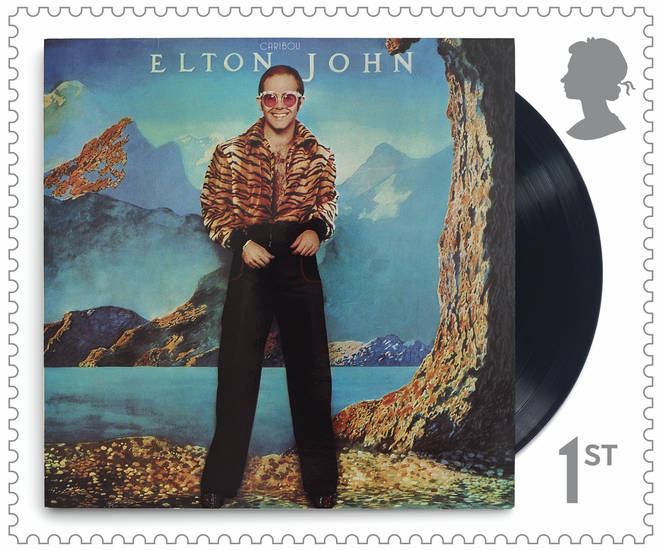 "Our stamps issued today showcase some of his most iconic albums, and celebrate his fantastic musical contribution."
It seems 2019 is certainly a significant year for the multi-award-winning singer and pianist, with the musical biopic, Rocketman, also having been released in May.
The new stamp collection is available to buy at Royal Mail now.
Congratulations, Sir Elton!