Elton John asked to teach the Duchess of Sussex's baby how to play the piano
28 March 2019, 14:09 | Updated: 28 March 2019, 14:53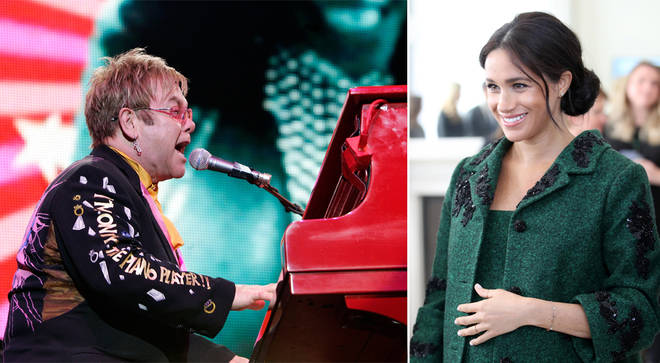 The pop star is one of the most successful songwriters of our time – and now the Duchess of Sussex has said she's keen for him to be the future royal baby's piano tutor
HRH The Duchess of Sussex, has said she'd like superstar Elton John to teach her unborn baby how to play the piano.
Sir Elton gave an impromptu piano performance at the Duke and Duchess of Sussex's wedding reception last year when Prince Harry asked "Does anyone here know how to play the piano?"
Read more: Elton John improvises a brand new piece from a random piece of text >
The 72-year-old English musician sang four of his famous melodies in total: 'Your Song', 'Circle of Life', 'I'm Still Standing' and 'Tiny Dancer' – which includes the lyric 'L.A. lady', a nod to Meghan's acting background.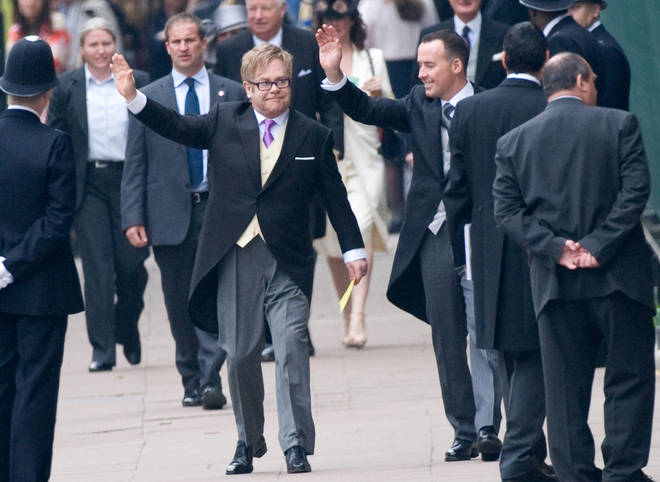 Sir Elton was a close friend of Princess Diana, and he has continued to be a good friend of Princes William and Harry.
The popular composer and lyricist performed a tribute version of his song 'Candle in the Wind' at Princess Diana's funeral in 1997, and has worked with the Duke of Sussex to raise awareness for several charities – particularly those focussed on HIV and AIDS, a cause that was close to Diana's heart.
A royal source told The Sun: "Meghan and Harry adore Elton and loved him singing at their wedding. Meghan has been saying he's the perfect person to teach their child the piano.
"He's apparently said he'd love to. Music is hugely important to both Meghan and Elton, so who better?"
Raised in Pinner, London, Elton John began playing the piano at an early age and has since gone on to win five Grammy Awards and five Brit Awards – including two for his 'Outstanding Contribution to Music'.