The genius 'mistake' ballet, where everything goes wrong
30 April 2020, 17:23 | Updated: 30 April 2020, 17:26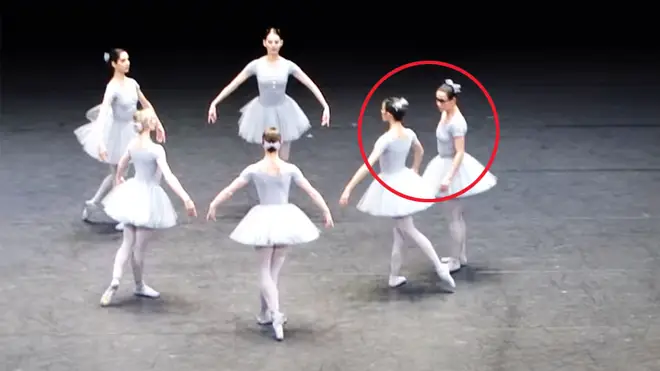 When you miss the dress rehearsal and your choreographer forgets to show you the new moves…
This dance routine – 'When Ballet goes Wrong' – is a genius piece of comedy.
A group of ballerinas at the Vienna State Opera in Austria performed the routine, officially called The Concert (or The Perils of Everybody), which was created and choreographed by NYC ballet master Jerome Robbins.
Robbins is widely considered the greatest American-born choreographer of the 20th century. He played a crucial role in the New York City Ballet and has choreographed some of the greatest Broadway shows including West Side Story and Fiddler on the Roof.
In the parody video, ballet dancers fall out of time with each other, forget their moves, stand in the wrong place and passive-aggressively elbow each other.
Vienna State Opera, funny ballet. Слава Украине!
The best part? It's all performed to the sound of Chopin's 'Mistake' Waltz in E minor.
Top marks to the pianist for holding it together.