Leaked documents reveal plans to suspend music and 'non-core' subjects from school curriculum
2 July 2020, 10:32 | Updated: 2 July 2020, 14:20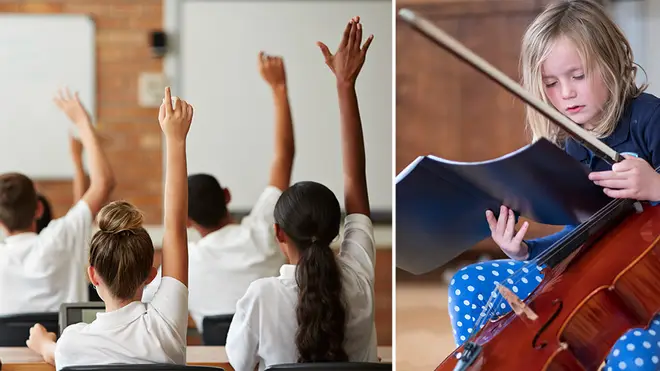 When pupils in England return to school, music and other 'non-core' subjects could be temporarily dropped from the curriculum to allow time for catch-up in English and maths.
Leaked government plans have revealed plans to suspend 'non-core' subjects like music from the curriculum as schools return in September, to make time for catch-up in English and maths.
The back-to-school plan, expected to be confirmed on Thursday (today), will account for children needing to catch up after several months out of school due to the coronavirus pandemic.
It is likely to include a "modified" timetable for the first term, focusing on 'core subjects' of maths and English. 'Non-core' subjects like music, history and languages might not return until later in the year.
A-Level and GCSE pupils are expected to continue studying the full range of subjects.
This comes alongside leaked advice that when pupils return to schools in England, year groups will be kept apart in separate "bubbles", in an effort from the government to reduce contact rather than try to implement social distancing.
Read more: A school transformed itself by giving every student a violin >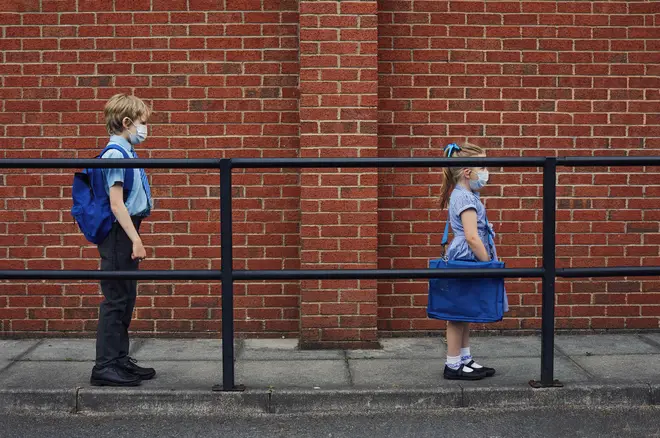 It is not confirmed yet which subjects will be dropped and whether head teachers will have any control over that decision, or whether it will be enforced through Ofsted.
The Incorporated Society of Musicians (ISM) has written to Nick Gibb MP, the Minister for School Standards, to express "serious concern" over the plans and advise against the suspension of music education from the curriculum.
Suspending music, the ISM says, risks further marginalising a subject that has already been squeezed from schools and suffers from a long-term lack of funding.
Read more: Sir Elton John: 'It's tragic that music is being taken out of schools' >
Chief Exec Deborah Annetts added that as the music industry struggles under the weight of COVID-19, "the education of many children now faces further disruption".
She said: "If we continue down this path, not only do we risk depriving children of a rich experience and the opportunity to pursue a career in music, but many music teachers may be unable to continue in the profession they love."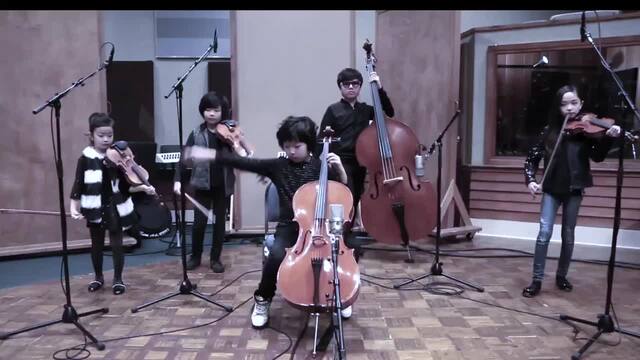 Joyous String Ensemble: Czardas
With music stripped from the curriculum, the ISM expressed concern over when, exactly, children will be reintroduced to an education in music. From 4 July driving lessons can restart, but the government has not yet confirmed whether private music teachers can resume face-to face-teaching.
The Culture Secretary, Oliver Dowden, has been heavily criticised for the way the arts are currently being supported. His five-stage roadmap for concert halls and theatres to reopen, which provided no details of a concrete cash package, was branded "meaningless" by Equity, the trade union for creative workers in the UK.
In non-coronavirus circumstances, the UK's creative industries contribute £111.7 billion to the UK economy every year.
Annetts continued: "The government must consult with subject associations and reconsider any plans it may have to suspend music education, and it must take steps to protect its future within our schools. Music education is vital to the talent pipeline and plays a crucial role in tackling mental health problems among children.
"It must be central to any recovery curriculum and not an afterthought to it."
The government has just released its official approach to re-opening schools, including details of its £1 billion catch-up plan. Not much is mentioned of music lessons as detailed in the leaked documents, but the government does state: "Schools should consider how to reduce the risk, particularly when pupils are playing instruments or singing in small groups such as in music lessons by, for example, physical distancing and playing outside wherever possible, limiting group sizes to no more than 15, positioning pupils back-to-back or side-to-side, avoiding sharing of instruments, and ensuring good ventilation.
"Singing, wind and brass playing should not take place in larger groups such as school choirs and ensembles, or school assemblies. Further more detailed DfE guidance will be published shortly."