People turn to Twitter to expose the catastrophic collapse of theatre and arts during coronavirus‪‬
24 June 2020, 17:29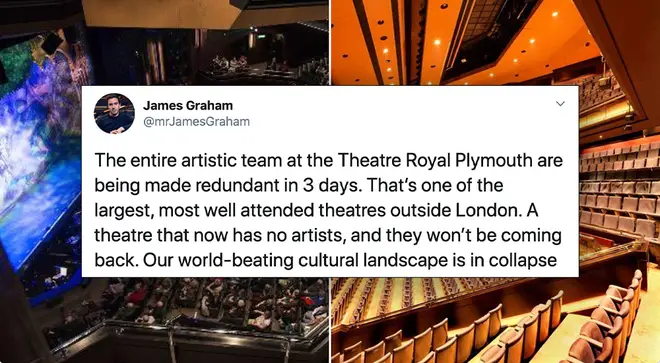 For many working in the performing arts sector, the past three months have been a period of desperate financial uncertainty. Now, there's growing concern that some theatres won't make it.
In desperate times for the arts world, writers, actors, musicians and theatre-lovers are taking to Twitter to make themselves heard.
The social platform is telling of mass redundancies, theatres closing until 2021, and the catastrophic impact of allowing venues to reopen – but banning live performances. Here are just some of the realities facing the industry.