Music is at risk of disappearing from schools, says new research
10 October 2018, 07:43 | Updated: 10 October 2018, 07:46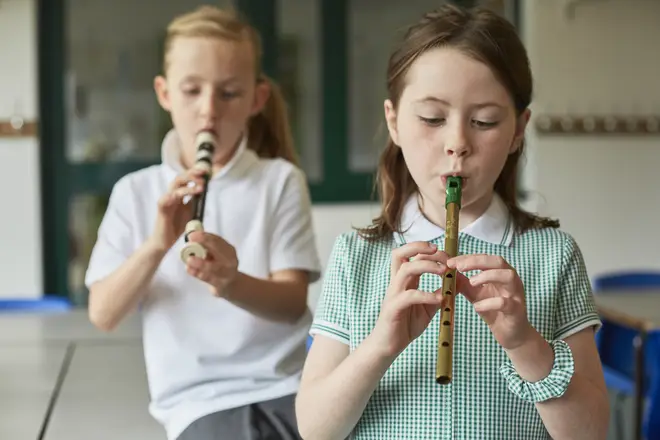 According to research by the University of Sussex, the number of secondary schools offering music as a curriculum subject is in serious decline.
Music as a timetabled subject is at significant risk of disappearing in schools, according to a survey by the University of Sussex.
The research found an increasing number of secondary schools had reduced or completely removed music from the curriculum for secondary school students in years seven to nine.
Read more: Simon Rattle to open free school for young musicians in 2019
Some schools are now no longer offering music as a curriculum subject, with others only offering it on an 'enrichment day' once a year.
Duncan Mackrill, Senior Teaching Fellow at the University of Sussex, said: "Music's place in the secondary curriculum continues to be precariously balanced or disappearing in a significant number of schools.
"Without a change to require a balanced curriculum in all schools we are in danger of music education becoming in many cases the preserve of those who can pay."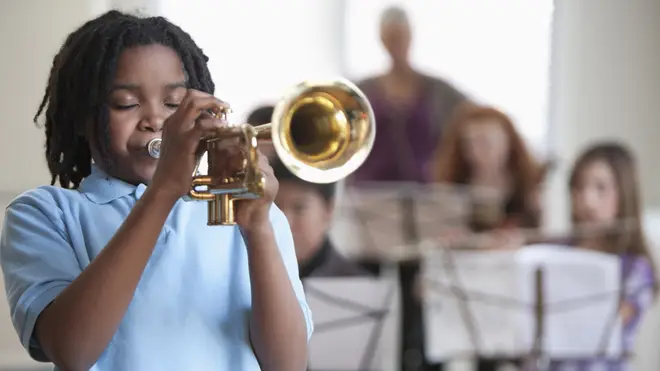 Of the 464 schools in England which responded to the survey, 70 per cent reported music teachers often teaching outside their subject area, to 'fill gaps' in 'core subjects'.
The research found the English Baccalaureate (EBacc), a set of core subjects used to measure schools' performance, is having a particularly negative impact on the provision and uptake of music in schools.
Performance measures and a squeeze on funding were also reported as having a negative effect.
According to the survey, some schools have discouraged top-set students from taking music at GCSE, because of the EBacc. In others, lower ability students are prevented from taking music so they can concentrate on core subjects.
Deborah Annetts, Chief Executive of the Incorporated Society of Musicians, said: "Music is central to our cultural life, a key driver of economic growth, and gives our children the tools to navigate a fast changing digital world.
"We urge the Government to reverse its EBacc policy altogether to keep music in our schools."