Ellis Marsalis, jazz legend and father of Wynton, dies of suspected coronavirus, aged 85
2 April 2020, 12:49 | Updated: 21 January 2022, 16:46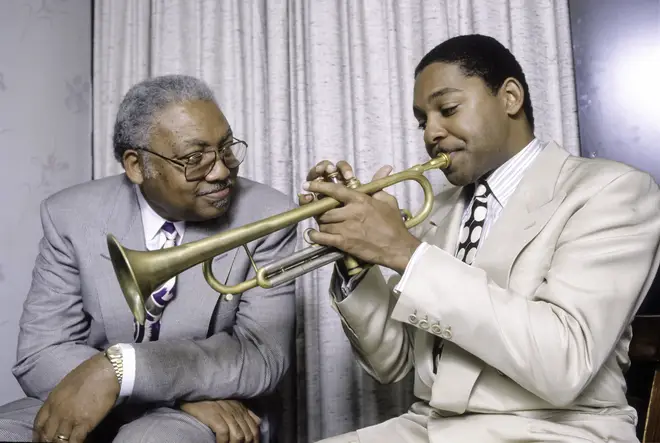 Pianist and father to a jazz dynasty has died after being admitted to hospital with COVID-19 symptoms.
Ellis Louis Marsalis Jr was born in New Orleans, Louisiana. He played saxophone at high school, but then switched to piano when studying classical music at Dillard University. After his studies, Marsalis played in jazz bands in New Orleans.
Marsalis married Delores Ferdinand and together they had six sons. In a house filled with music, Branford, Wynton, Delfeayo, and Jason all grew to become notable jazz musicians. It was as patriarch to this jazz dynasty that Ellis became a household name in American jazz circles.
Here's Ellis leading his famous sons:
Marsalis: Swinging´At The Haven
Ellis's son, trumpeter Wynton Marsalis, is one of the biggest stars in jazz, and the managing and artistic director of Jazz at Lincoln Center. Wynton has won Grammy awards for both his jazz and classical performances, and in 1997 he became the first jazz musician to win the Pulitzer Prize for Music with his oratorio Blood on the Fields.
Wynton Marsalis recently wrote a Violin Concerto for Scottish virtuoso Nicola Benedetti, the recording of which was awarded Best Classical Instrumental Solo at the 2020 Grammy Awards.
Click here to view the NHS's latest coronavirus advice >
The eldest Marsalis son, Branford, is one of the world's greatest saxophonists who leads his own jazz ensembles and played with the likes of Sting and Miles Davis in the 1980s.
Ellis's two other sons are distinguished jazz performers – Jason a drummer, and Delfeayo a trombonist.
As a teacher, Marsalis helped train the likes of Harry Connick Jr and Terence Blanchard. He was also the first jazz instructor at the New Orleans Center for the Creative Arts.
LaToya Cantrell, Mayor of New Orleans, said in a tweet: "Ellis Marsalis was a legend. He was the prototype of what we mean when we talk about New Orleans jazz. The love and the prayers of all of our people go out to his family, and to all of those whose lives he touched."
The news of Ellis's passing came a day after the passing of another jazz great. Trumpeter Wallace Roney died on Tuesday of coronavirus complications, aged 59.