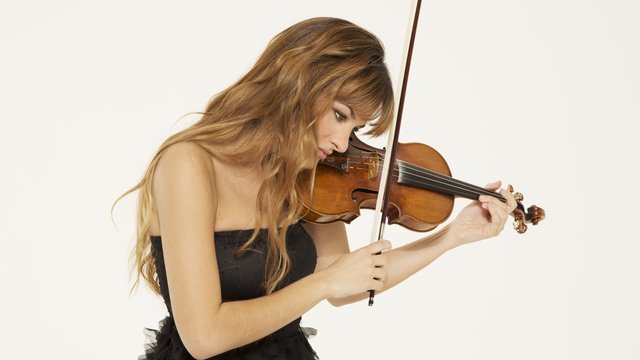 Nicola began playing the violin at the age of four and by eight was leading the National Children's Orchestra of Great Britain.

By the time she was 10, Nicola was off studying at the world-famous Yehudi Menuhin School in Surrey. At the end of her first year in 1998, she played solo in the school's annual concert at Wigmore Hall, and performed in London and Paris as a soloist in Bach's Double Violin Concerto.

In 1999, Nicola performed for the anniversary celebrations at Holyrood Palace with the National Youth Orchestra of Scotland in the presence of Prince Edward.

By the age of 15, Nicola was a seasoned performer. She performed Mendelssohn's Violin Concerto with the Royal Scottish National Orchestra at 13, and won Carlton TV's Britain's Brilliant Prodigies competition a year later.

In 2004 Nicola won the BBC Young Musician of the Year competition. A few weeks after her winning performance, she was signed by artists' agent IMG.

At the end of 2004, she signed a £1m six album recording contract with Deutsche Grammophon/Universal Music Group Classics and Jazz.

In 2010, she became involved in El Sistema Scotland's Big Noise project, a music education initiative partnered with Venezuela's El Sistema.

She was awarded an MBE in the 2013 New Year Honours for services to music and charity.

Did you know?
Nicola was awarded an honorary Doctor of Letters by Glasgow Caledonian University in 2007, and another from the University of Edinburgh in 2011.
View more
Nicola Benedetti gives us a tour of her violin
Best Nicola Benedetti recordings
Nicola Benedetti news and features