Coronavirus trapped Bolivian orchestra in 'haunted' German castle surrounded by wolves
26 May 2020, 12:06 | Updated: 26 May 2020, 16:20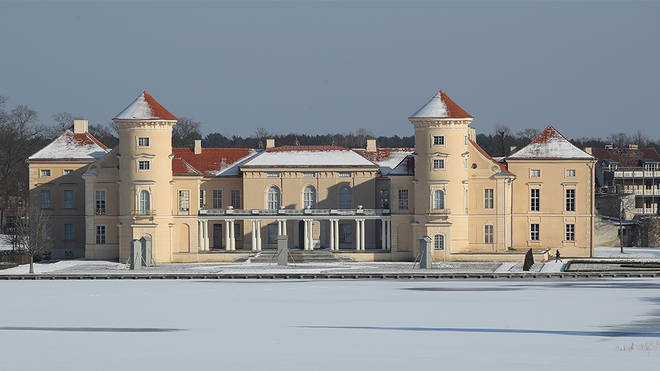 This Bolivian orchestra touched down in Germany in March, expecting to perform at a festival. Days later Germany went into lockdown, and two months on, all 20 musicians are still stuck on the grounds of a 15th-century palace.
A Bolivian pan flute orchestra has been stuck on the grounds of a 15th-century palace outside of Berlin for two months.
Over 20 members of the Orquesta Experimental de Instrumentos Nativos arrived in Germany on 10 March to perform at the MaerzMusik festival.
That day, Berlin became the seventh German region to ban gatherings of 1,000 people or more in response to the coronavirus pandemic. Days later, the ban in Germany led to a full lockdown, and a week later, Bolivia closed its borders.
Now, all 20 musicians – some of whom are as young as 17 – are stuck on the estate of Rheinsberg Palace which, according to the BBC's interview with the orchestra, was once home to German royalty and aristocrats.
Read more: The Prince of Wales: effect of coronavirus on the arts is 'desperate' >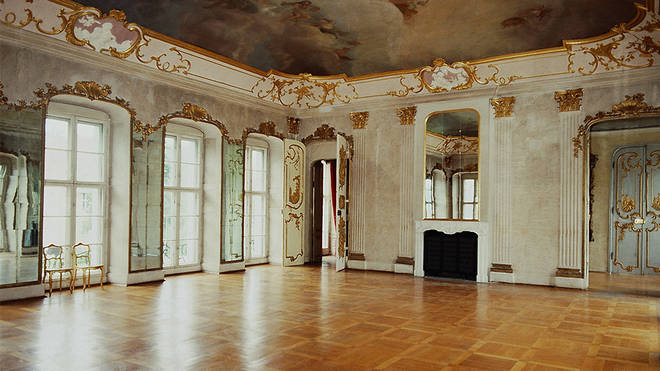 To stay busy, the musicians rehearse together for up to six hours a day and go on walks around the 600-year-old palace grounds and its surrounding woodland, which is home to 23 packs of wolves.
Tracy Prado, who joined the orchestra in December, ran into a pack of ran wolves during a walk. "I froze in fear but they were just play fighting and moved on," she said.
Read more: The hauntingly beautiful moment an orchestra played at Stonehenge >
Among its numerous royal connections, Rheinsberg once housed Frederick the Great, who described his time there as King as his "happiest years".
According to the BBC, the palace was also a home to music. A close friend of Frederick's once wrote of the palace: "the evenings are dedicated to music. The prince has concerts in his salon, where no-one is admitted unless called". One of those who performed was reportedly J.C. Bach.
"We all joke that Frederick's ghost is following us and trying to trip us up," says Camed. "I don't usually believe in such things, but it does feel as if there are ghosts on the grounds."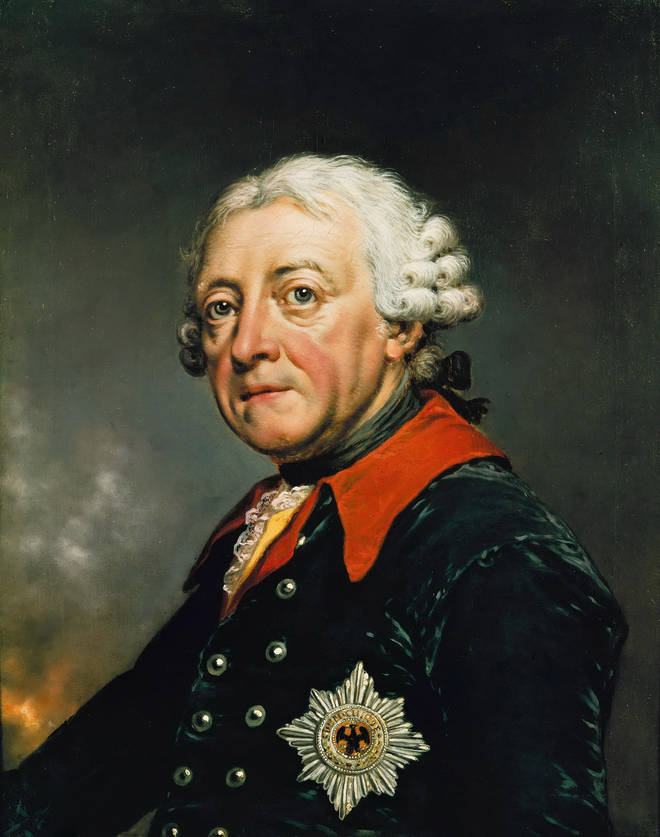 The musicians say they have had little sympathy from friends in Bolivia. Carlos tells BBC: "People back home think we're in a fairytale land," he says, rolling his eyes. "I've had hundreds of messages telling me to stop complaining, and that I'm living like a princess in a German castle."
But their two months at Rheinsberg hasn't passed by without hiccups. Once, six police officers "in full riot gear, just short of a helmet" surrounded them once as they were playing football in front of the castle, not realising the 20-strong orchestra is treating itself as one 'bubble'.
Pan flautist Miguel, 25, said: "They came from left and right and started to encircle us and things got a little tense. In the end, they just told us that we couldn't congregate in such a large group, but it wasn't too serious."
Read more: Singers say 'break quarantine', citing full flights but empty concert halls >
Rheinsburg locals, who have been bemused by their new Bolivian neighbours but largely welcoming, have donated food and clothing – but the orchestra's stay is starting to rack up costs.
Berno Odo Polzer, director of MaerzMusik, told the BBC that accommodation has exceeded $35,000 a month. Funding so far has been provided by several publicly funded arts programmes, including the festival.
While Germany is now allowing international flights again, Bolivia is keeping its borders shut for the foreseeable future. The Bolivian embassy told the BBC it is trying to get the orchestra on a flight to Bolivia in early June, out of Madrid.
Read more: Yo-Yo Ma livestreams Bach Cello Suites in coronavirus memorial >
In the meantime, only on Monday 18 May could they step inside the castle for the first time, as tours restarted for the public. Before that, they had stayed in the estate's building and grounds.
"It's very different to my home, it's very beautiful," says Miguel. "There are worse places to be trapped.
"When I wake up, I watch the sun rise over the forest and the lake. Back home, I only hear the sound of traffic."