An orchestra just played at Stonehenge – and it was completely haunting
26 October 2018, 18:40
Today, English Heritage is celebrating 100 years since Stonehenge was donated to the nation with the premiere of a new composition, played by the London Sinfonietta within the ancient stone circle.
To celebrate 100 years of public ownership, English Heritage has teamed up with artist Jeremy Deller and composer Matt Rogers to premiere a new piece of music, performed by players from the London Sinfonietta.
The beautiful new work for brass and percussion, 'Of the Wonderful Nature of Air', was composed by Rogers, a British composer and former artist in residence at the Southbank Centre.
The London Sinfonietta premiered the piece at dawn, in a haunting performance within and around the stone circle.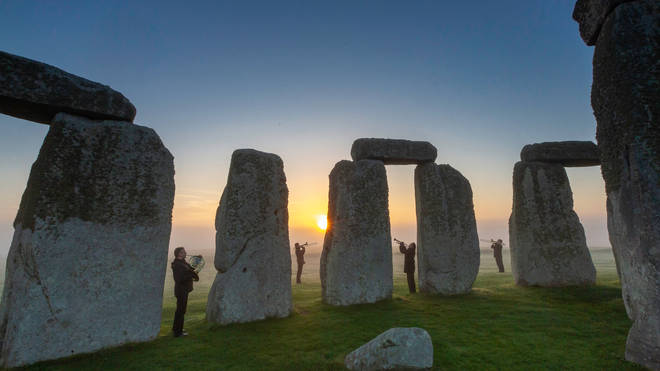 At the beginning of the 20th century, Stonehenge was propped up with wooden poles, and was on the verge of collapse.
The monument had been privately owned by the Antrobus family, who looked after it from the early 19th century. They put it up for auction in 1915, and it was bought for £6,600 by local couple Cecil and Mary Chubb, who donated it to the nation 100 years ago – on 26 October 1918.
Kate Mavor, English Heritage's Chief Executive, said: "Stonehenge may be 4,500 years old but all this month and all this year, we're celebrating the monument's last 100 years.
"Cecil and Mary Chubb's generosity saved Stonehenge and transformed it from a neglected ruin to a national treasure. Their gift started a programme of care and conservation for the ancient stones and the surrounding landscape, one that continues today."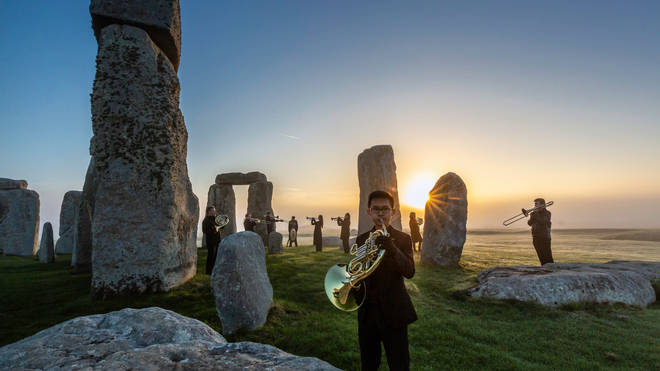 Following the haunting performance, artist Jeremy Deller presented his new installation – an inflatable replica Stonehenge called 'Sacrilege'. Deller describes 'Sacrilege' as a light-hearted and playful way of visitors to "get reacquainted with ancient Britain with your shoes off".
"I'm happy to be helping English Heritage out on this celebration," he said. "I feel we are instinctively drawn to Stonehenge and similar places, which are such important but also mysterious constituents of our identity, to celebrate this gift to the nation is to celebrate the place itself."
A new exhibition celebrating Stonehenge, Making Connections: Stonehenge in its Prehistoric World, opened to the public on 12 October 2018 and will run until 21 April 2019. Find out more via English Heritage.