How to watch Yo-Yo Ma's Bach Cello Suites livestream online for free
25 May 2020, 08:50 | Updated: 27 May 2020, 16:08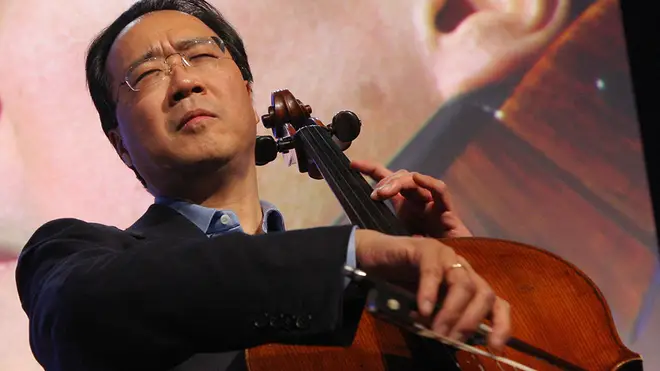 On Sunday night, beloved American cellist Yo-Yo Ma took a moment to honour those who have lost their lives to coronavirus.
The great cellist Yo-Yo Ma live-streamed Bach's famous Cello Suites in a virtual memorial on Sunday, to honour those who have died of coronavirus.
Streamed live from WGBH's Fraser Studio, the performance was played out on YouTube at 3pm ET (8pm BST) on Sunday (24 May).
Jon Abbott, president and CEO of WGBH, said: "In times of challenge, we've often come together in shared experiences. Yo-Yo Ma has a generosity of spirit, a solemnity that the moment deserves, and a warmth that reminds us of togetherness even as we feel alone.
"It is the strength we draw from each other that will help move us forward, and we are honoured to host and produce this memorial event."
Read more: Concerts after lockdown – what will happen to classical music? >
Yo-Yo Ma plays Bach's Cello Suite No. 1
The Cello Suites, composed by J.S. Bach in the early 18th century, are some of the most profoundly beautiful pieces in the classical repertoire. Yo-Yo Ma has released three recordings of the solo cello works, and has a deep relationship with them. In an interview with Classic FM, he described them as "like having a great best friend in each chapter of your life".
Read more: Yo-Yo Ma's Bach video is the most beautiful thing we've ever seen >
Anthony Rudel, general manager at WCRB, added: "We are proud to work with Yo-Yo to share his sounds of solace from our studio to the world.
"It is supremely fitting to have a great musician who has devoted his life to the international community bring the world closer together through the international language that is music, and more specifically Bach."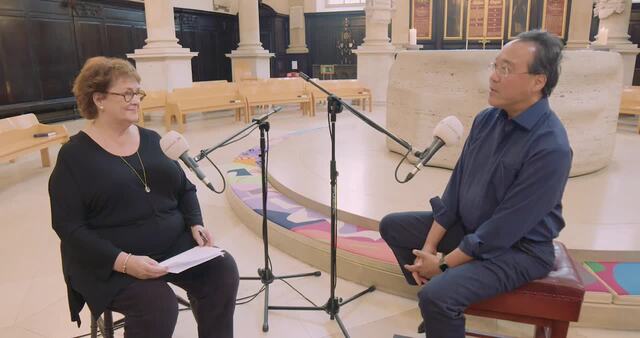 Yo-Yo Ma talks to Classic FM's Catherine Bott
How to watch Yo-Yo Ma playing Bach live
The two-and-a-half-hour performance was live-streamed via Yo-Yo Ma's YouTube channel and ClassicalWCRB.org on Sunday night.
The livestream came as the American cellist reschedules the final leg of his Bach Project, a tour of the complete cello suites, to 36 communities on six continents, as part of a wider conversation about how culture can help us to imagine and build the world we want.
To date, Yo-Yo Ma – who primarily plays a Montagnana cello crafted in 1733 – has recorded more than 90 albums, received 18 Grammy Awards, and been a United Nations Messenger of Peace since 2006.