Scientists invite 4,000 music fans to a live concert to assess spread of coronavirus
21 July 2020, 14:15 | Updated: 21 July 2020, 14:26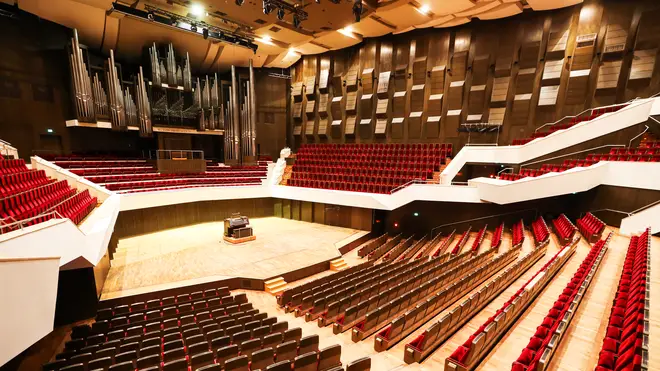 Scientists are giving volunteers tracking devices and bottles of fluorescent disinfectant to monitor how COVID-19 may spread – and could be prevented from spreading – at large indoor concerts.
German scientists are calling on 4,000 music fans to attend an indoor live music experiment in a bid to track and combat the spread of coronavirus at concerts.
Led by researchers from the Martin Luther University of Halle-Wittenberg, the project, titled Restart-19, invites participants aged 18-50 to attend a summer show featuring German soul-pop singer, Tim Bendzko, where potential transmission will be investigated.
Each volunteer will be given a face mask and small 'contact tracer' device to wear on a chain around their neck, which constantly measures each person's movements and proximity to other members of the audience.
Following government advice to use hand sanitiser during the pandemic, the concertgoers will also be asked to clean their hands with a fluorescent disinfectant regularly – allowing scientists to scan the venue with UV lights after the show to identify areas most likely to spread the virus.
Click here to view the latest coronavirus advice from the NHS >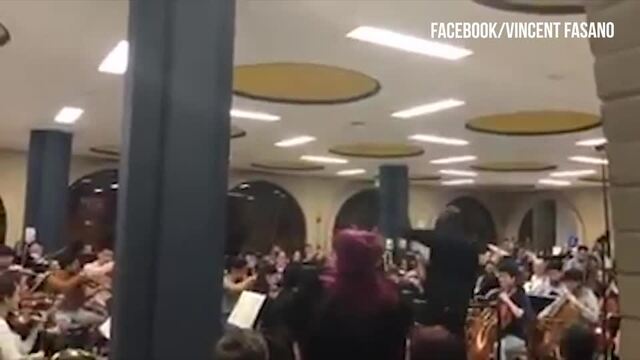 School students organise last minute concert of Tchaikovsky's 5th Symphony before Coronavirus shutdown
Meanwhile, a fog machine releasing vapours will assist in visualising the path of COVID-19 using aerosols as many people remain fearful of attending "super-spreader" events.
The scientific study, taking place at ARENA Leipzig, will present the 4,000 volunteers in three different scenarios: one that simulates an event with 4,000 visitors that will have taken place before the pandemic started (i.e. with no distancing or hygiene measures); another in which the 4,000 visitors are admitted with distancing and hygiene measures in place; and the third – involving only half the number of volunteers – where 1.5m is maintained on the venue's seating.
To reduce the risk of spreading the virus during the experiment, each volunteer will receive a test kit and be given a swab test 48 hours before the performance, and every person will be given a mask and hand sanitiser for use throughout the event.
Read more: Boris Johnson says indoor concerts with live audience can resume on 1 August >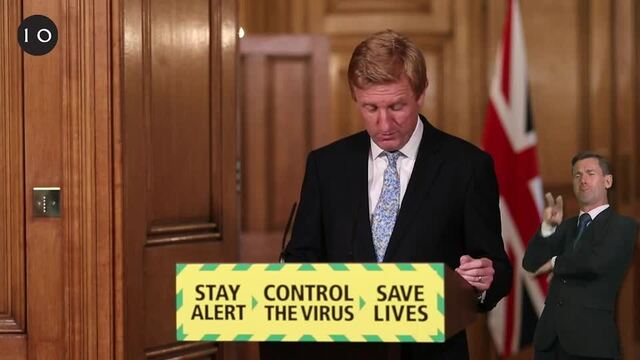 Outdoor concerts, plays and opera get government go-ahead
In carrying out the €990,000 experiment, researchers hope to find a solution for holding cultural and sports events later this year without posing a danger for attendees.
Stephen Moritz, head of clinical infectious diseases at Halle University hospital, has told The Guardian the study would also support music venues who may be struggling post-lockdown: "We are trying to find out if there could be a middle way between the old and the new normal that would allow organisers to fit enough people into a concert venue to not make a loss."
The concert is due to take place on 22 August, with scientists aiming to present their findings this October.