This wonderful opera company is making scrubs and masks to protect NHS workers tackling coronavirus
20 April 2020, 16:47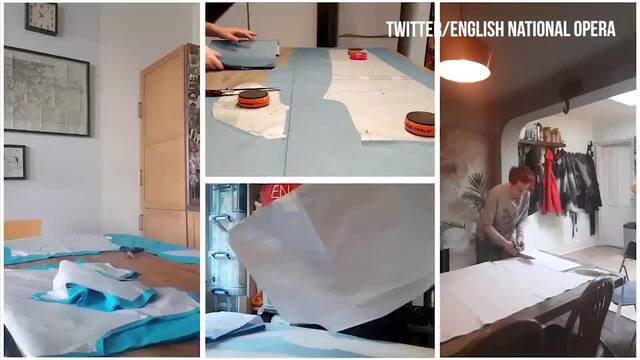 English National Opera make scrubs, masks and hats for London hospitals
In the midst of a global pandemic, English National Opera's costume team are using their creativity to support those on the NHS frontline.
Members of English National Opera's costume team are crafting face masks for London's heroic hospital staff, as the world continues to fight the coronavirus outbreak.
Usually, the team spend their time designing spectacular outfits and stage props – but now the UK's shortages of personal protective equipment (PPE) have come to light, they've found another use for their scissors and sewing machines.
In the inspiring video (watch above), we see them stitch together face masks, medical scrubs and hats to support the thousands of key workers now caring for COVID-19 patients.
Click here to view the NHS's latest coronavirus advice >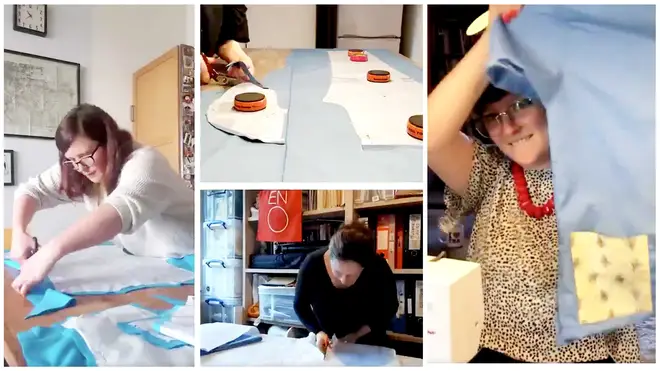 In the current climate, PPE is vital for protecting the lives of those on the frontline, namely A&E medics, anaesthetists and specialists in intensive care.
Dr Nick Fletcher, a consultant anaesthetist and intensive care specialist at St George's hospital in London, told The Guardian: "There is a high death rate for medical first responders. If they don't have the protective kit, this increases their risk of death.
"What we are going to have to use is likely not fit for purpose. There really needs to be a big effort to ensure PPE for medics and nurses is made an absolute priority."
ENO's incredible efforts are being appreciated by hospital staff across the country. Susannah Bloch, a respiratory medicine consultant, posted on Twitter:
In these uncertain times, this is a wonderful show of solidarity for our NHS heroes. Bravo, ENO!