A fifth of musicians fear the coronavirus pandemic will end their career
11 May 2020, 11:29 | Updated: 11 May 2020, 11:36
Concert halls closed, festivals cancelled and months of income lost – for many musicians, COVID-19 lockdown has life-changing consequences.
A fifth of classical musicians say they are deeply concerned their careers will be over following the coronavirus outbreak.
The worrying statistic comes from a recent survey led by the Musicians' Union – which represents more than 32,000 musicians working across all sectors of the music industry – and stems from the lack of financial support currently available to musicians.
Of the 1,459 MU members who participated in the study, 40 per cent said they are ineligible for the government's financial assistance schemes, causing many musicians to face bankruptcy.
General Secretary Horace Trubridge highlighted the "devastating impact" this could have on the music industry. "From providing us with the joy of live music, to teaching our children, musicians play a huge part in our everyday lives and to wipe out a fifth of that will have unimaginable consequences."
Click here for the latest coronavirus advice from the NHS >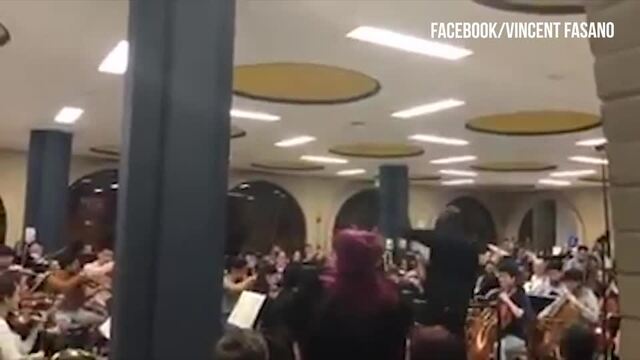 School students organise last minute concert of Tchaikovsky's 5th Symphony before Coronavirus shutdown
The 40 per cent of those ineligible for government schemes include musicians whose self-employed work counts for less than 50 per cent of their income, those who have been self-employed for less than a year and anyone who runs their business as a limited company.
And of those who do qualify, a quarter admit they would still struggle to survive financially before they receive payments.
As a result, UK musicians have lost an estimated £13.9 in earnings so far due to the impact of coronavirus – and now, the Union is calling for further support from the government.
Granting access to the Self-Employment Income Support Scheme, removing the £50,000 earnings cap and providing more assistance for musicians on maternity leave are just some of the ways to ease the financial blow for those worst affected.
Read more: "Every musician is now facing bankruptcy" – impact of coronavirus cancellations >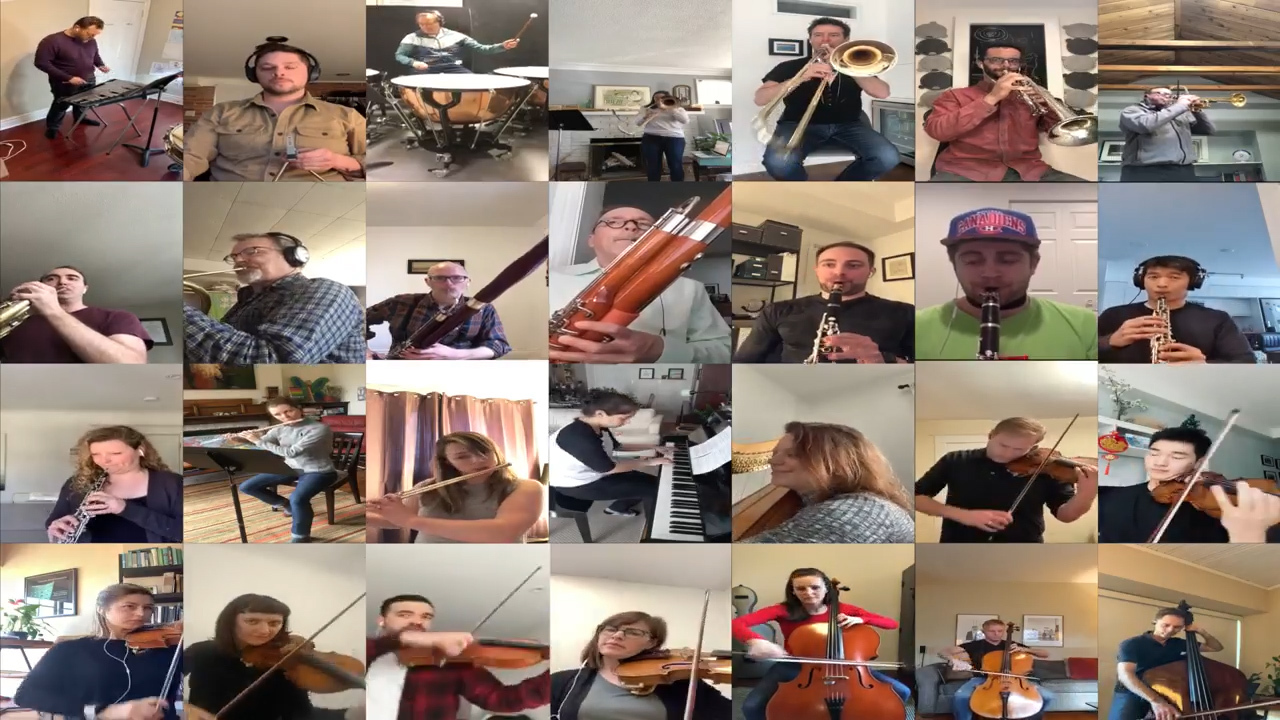 Toronto Symphony Orchestra perform Appalachian Spring virtually amid coronavirus outbreak
Trubridge continued: "We've seen other countries recognise this and, importantly, act. In Germany, the total package for the arts is worth £46.3 billion, with the government also promising financial support to micro-businesses of up to five employees.
"Sweden, Denmark, Norway and Finland have all announced funds and aid packages for the sector.
"We are calling on our government to take action by reassessing its SEISS package and considering how else it can help a sector that is so vital to our national community."