Boris Johnson says indoor concerts with live audience can resume on 1 August
17 July 2020, 12:57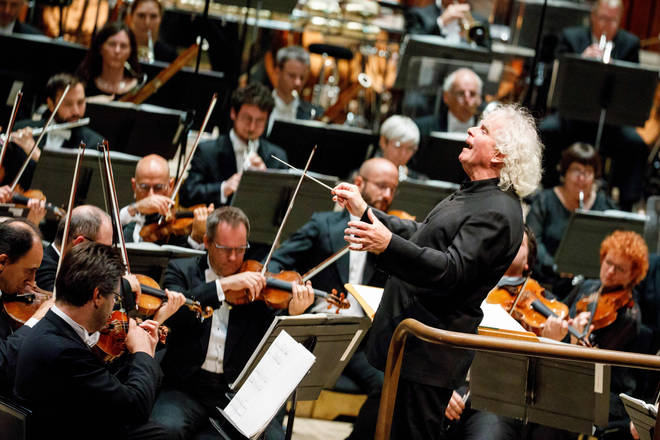 The government has outlined major changes to lockdown rules, with indoor performances with a live audience allowed to return if successful pilots have been carried out.
Live audiences can return to theatres and concert halls on 1 August pending the success of indoor pilots, Prime Minister Boris Johnson has announced.
Larger gatherings in venues like sports stadiums will also be piloted, with hopes to reopen in October.
A review will be conducted in November, the PM adding he hopes the country will then return to "normality… possibly in time for Christmas".
The PM made the announcement in a press conference today (17 July), which included major changes to lockdown rules, including giving new powers to local authorities to act on local outbreaks.
Read more: What are the new rules for rehearsals, concerts and live music venues? >
From 1 August socially distanced audiences can return for indoor performances in theatres, music halls and other venues. This builds on pilots with @londonsymphony and others. So pleased to make progress to Stage 4 of our road map for culture. pic.twitter.com/Js7dQUghZ6

— Oliver Dowden (@OliverDowden) July 17, 2020
The 'indoor pilots' are currently expected to be taking place with the London Symphony Orchestra at St Luke's Church, along with performances at the London Palladium and Butlin's holiday camps.
The PM stressed the new roadmap is "conditional" on the continued suppression of coronavirus. On his hopes to return to normality by the end of the year, he said:
"Christmas is not only a very important time of year for the families, it's also a very important time of year for the UK economy and, and for many, many millions of people working in all kinds of sectors, many on modest incomes," the PM said. "It is important that we hope for the best. But plan for the worst."
As previously stressed by the Society of London Theatre's chief exec, Julian Bird, Christmas is a crucial time financially for the performing arts industry. By putting on pantomimes, popular ballets and Christmas concerts, "they can make profits that they use later in the year for other productions".
On 5 July, the government pledged £1.57bn in emergency funding for UK arts venues. That was followed by a £33 million funding pledge from Arts Council England.
But several arts venues are still having to make significant cutbacks. London's Southbank Centre has warned of 400 potential job losses, and Birmingham's Town Hall and Symphony Hall risks having to axe half its workforce.
Currently, rehearsals and performances with no audiences are allowed in England, as long as artists, organisations and venues are COVID-secure and complying with the latest general work guidance on coronavirus.
Performances with socially-distanced, reduced audiences can take place outdoors.