New Releases: City Lights – Lisa Batiashvili; Beethoven The 9 Symphonies – Robert Trevino
8 June 2020, 10:00 | Updated: 8 June 2020, 11:18
Throughout the week Classic FM's presenters bring you the best new recordings, including world exclusives and premiere broadcasts of latest releases. This week: 'City Lights' by Lisa Batiashvili and 'Beethoven The 9 Symphonies' by Robert Trevino.

Alexander Armstrong plays a track from his featured Album of the Week at 10.15am every weekday.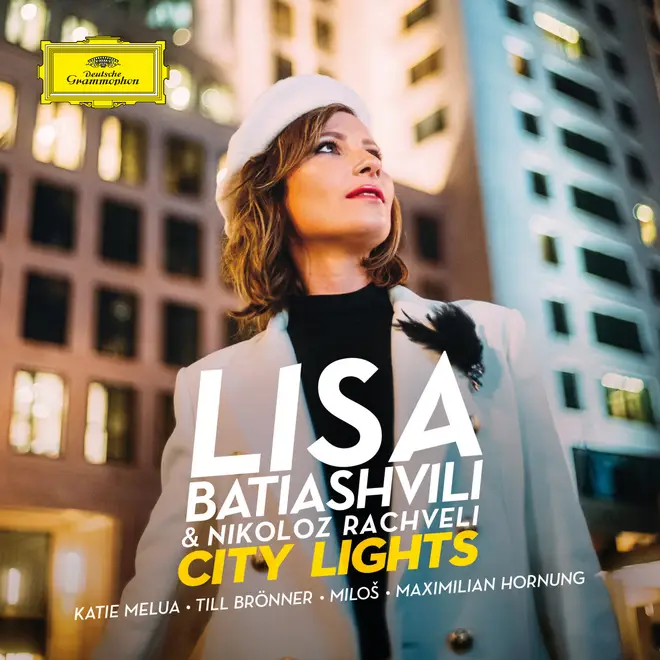 City Lights – Lisa Batiashvili
Deutsche Grammophon
In this latest release, Georgian violinist Lisa Batiashvili brings together the places and memories that have held an important place in her life with the most beautiful music in the world.
Batiashvili takes listeners on a musical journey from her home country, Georgia, to Paris, Berlin, Buenos Aires and Hollywood, through music by Dvořák, Bach, Strauss and more.
Lisa Batiashvili – Chaplin/Daniderff: City Memories (Arr. Rachveli)
She is joined by the Berlin Radio Symphony Orchestra and the Georgia Philharmonic, under the baton of conductor Nikoloz Rachveli, on the album recordings.
The new release also features collaborations with musicians Miloš, Katie Melua and Till Brönner.

John Brunning plays a track from his featured Discovery of the Week at 6.20pm every weekday.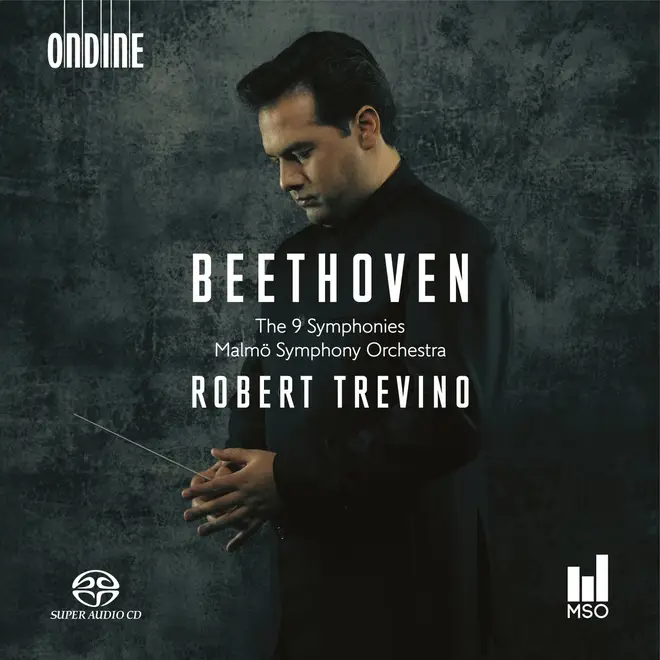 Beethoven The 9 Symphonies – Robert Trevino and the Malmö Symphony Orchestra
Ondine
Conductor Robert Trevino is joined by the Malmö Symphony Orchestra for this new release, which features a collection of live recordings of Beethoven's nine symphonies.
"For any artist to record the complete symphonies of Beethoven, it's a tremendous and daunting task," Trevino said.
Read more: This friendly elephant enjoying a Beethoven piano sonata is the most beautiful scene >
Conductor Robert Trevino introducing his NEW Beethoven Symphony cycle with Malmö Symphony Orchestra!
The conductor also added how he sometimes hear people question whether we need another Beethoven cycle, to which he responded:
"If your answer is no, then you should never hear another Beethoven symphony so long as you live, because it's all been said, and I think that that's just sad."
Soprano Kate Royal, mezzo-soprano Christine Rice, tenor Tuomas Katajal and bassbaritone Derek Welton also feature on the new release.