Sergei Prokofiev (1891-1953)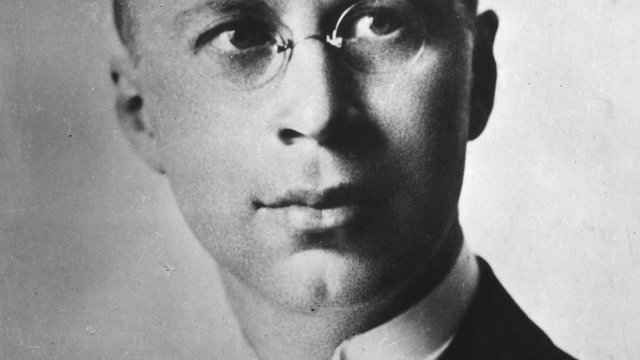 Biography
Life and Music
A gifted musician and a virtuoso pianist, Prokofiev possessed a complex musical personality.

One minute he was rethinking 18th-century Classical ideals or 19th-century Romanticism, the next he was railing against those very same traditions.

He was already composing by the age of six, and wrote his first opera, The Giant, when only nine. Two years later he began his advanced studies under Gliere and in 1904, at the tender age of 13, entered the St. Petersburg Conservatory.

In 1918 Prokofiev left revolutionary Russia for America, and arrived in New York to find himself welcomed as something of a celebrity. He was never very happy in the US, however, and composed little over the next five years, apart from the Third Piano Concerto and the operas The Love for Three Oranges and The Fiery Angel.

From 1932, Prokofiev's visits to Russia became increasingly frequent, and in the spring of 1936 he returned for good. The pieces he composed during this transitional period show a new warmth of expression, and are among his most celebrated works, including Lieutenant Kijé, the ballet Romeo and Juliet, the Second Violin Concerto and Peter and the Wolf.

The war years under Stalin saw compositions of nerve-shredding intensity and energy (particularly the Piano Sonatas Nos. 6-8) being composed alongside such easily assimilated products as Alexander Nevsky and the Fifth Symphony.

Prokofiev died on the same day as Stalin, 5 March 1953.

Did you know?
Prokofiev's Peter and the Wolf gives characters to some of the instruments of the orchestra: the clarinet is a cat, the flute is a bird, the bassoon is Peter's grumbling grandfather, and Peter himself is played by the whole string section.
View more