Who was Lili Boulanger? Meet the inspiring composer who died tragically young
22 August 2023, 17:00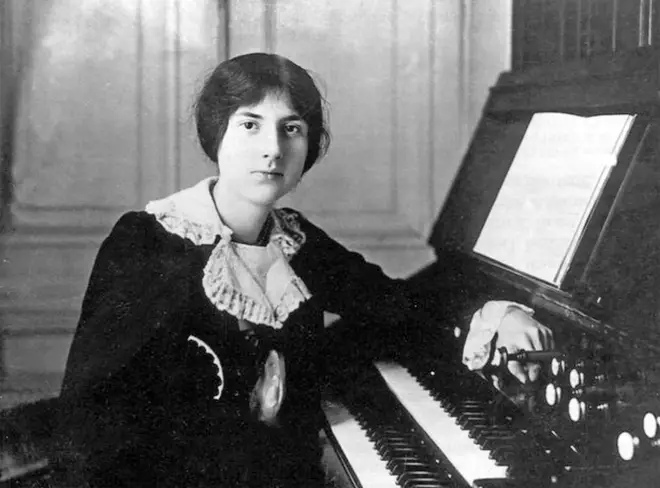 Lili Boulanger was one of the most exciting composers of the early 20th century, until she died at just 24. Here's everything you need to know about her life, music, and how her influence lives on today.
Born on 21 August 1893, Marie-Juliette Olga 'Lili' Boulanger was one of the 21st century's brightest stars in music and the arts.
A promising talent from a very early age, Boulanger was a multi-instrumentalist and pioneering composer, who shared her musical genius with the world right up to her untimely death in 1918, at just 24 years old.
Read more: Meet Nadia Boulanger, the inspiring woman behind the 20th century's greatest composers
Lili was part of the musically-gifted Boulanger family
Lili Boulanger was born to a prodigious family of musicians, so it's no wonder she followed the family tradition with several generations' worth of musical talent flowing through her veins.
Her mother, Raissa Myshetskaya, was a Russian princess who studied at the Paris Conservatoire. It was there that she fell in love with her teacher, Ernest Boulanger.
Boulanger himself was a conductor and composer, and the descendant of fine musical stock: his father, Frédéric was an acclaimed cellist, and his mother, Juliette, was a singer.
Read more: Who are the Kanneh-Masons? Meet Britain's exceptional musical family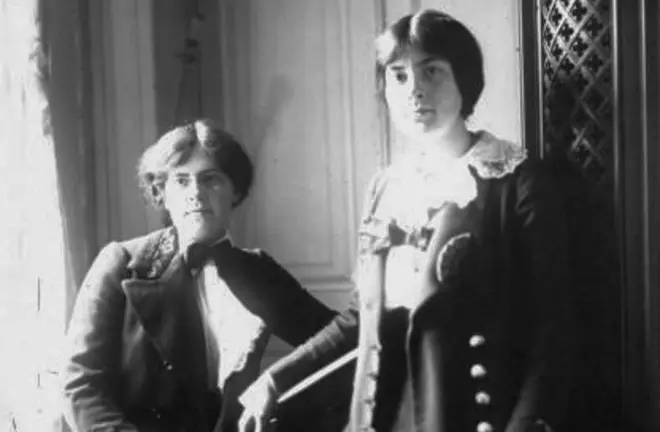 Lili Boulanger was a child prodigy
Lili Boulanger was just two years old when she began to be noticed for her musical prowess. The great composer Gabriel Fauré, a friend of the family, spotted that she had perfect pitch, and the tot was able to sing melodies by ear.
Her parents nurtured her abilities and encouraged a prestigious music education. Before the age of five she was accompanying her older sister, Nadia, to lessons at the Paris Conservatoire. Later she would attend independently, taking classes in music theory and the organ.
Boulanger also played piano, violin, cello and harp, as well as singing.
The first woman to win the Prix de Rome
In 1912, Lili Boulanger entered the Prix de Rome – the most prestigious honour for artists at the time. First awarded in the 17th century, the prize allowed the winner to live in Rome for three to five years, all expenses paid.
With categories in painting, sculpture, architecture and engraving, the first prize for musical competition was awarded in 1803 to Albert Androt.
Among its winners are some of Europe's finest composers: Georges Bizet, Hector Berlioz, Claude Debussy, and even Lili's own father, Ernest, in 1835 at the age of 20.
However, her 1912 entry was ill-fated. Boulanger collapsed from illness during her performance, and was unable to complete her entry. Not easily discouraged, Boulanger attempted once more in 1913, then aged 19, and won.
Her victory made her the first woman to win the Prix de Rome, though the judges couldn't quite bear to let her enjoy the honour on her own. So they also awarded first prize that year to Claude Delvincourt.
Read more: Remembering George Walker, the first Black composer to win the Pulitzer Prize for Music
Lili Boulanger: D'un matin de printemps / Cristian Măcelaru and Seattle Symphony
She wrote the cantata 'Faust et Hélène' in just four weeks
Faust et Hélène is the piece that gave the Prix de Rome judges no choice but to give her the award.
The rules of the competition stated that the piece had to be written in four weeks – so that's what the precocious 19-year-old Lili did.
The cantata is 30 minutes long and is written for a full orchestra, telling the story of Faust, the man seduced by the power offered by the demon Mephistopheles.
Boulanger's retelling of the German legend contains flavours of Wagner and Debussy, and it's no surprise it won the most prestigious prize of its day. Just listen to this:
Boulanger: Faust et Hélène - Radio Filharmonisch Orkest o.l.v. Karina Canellakis - Live concert HD
A prolific composer and diligent worker, Boulanger continued writing music on her sickbed. Her final piece, a haunting and evocative 'Pie Jesu', was completed in her 24th year in 1918.
Initial sketches of the work have been found in the composer's composition book, used between 1909 and 1913. It was completed with the help of her sister Nadia, who wrote out the work as it was dictated to her.
Lili Boulanger's illness and death
Much of Lili Boulanger's short life was afflicted by tragedy. At just two years old, she contracted bronchial pneumonia, an infection of the lungs.
Boulanger recovered, but her immune system was irrevocably weakened by the illness and she suffered from chronic illness for the remainder of her life.
In 1900, when she was just seven years old, her father, who had been 77 at her birth, died. His death affected Boulanger, who was very close to her father, greatly, and much of her work would deal with themes of loss.
In 1918, Boulanger died from intestinal tuberculosis which arose from her life-long health complications. She was buried in the Cemetery of Montmartre, where she was joined by her sister, Nadia, in 1979, as well as both of their parents.
Lili Boulanger's legacy
Despite such a brief career, cut short by her premature death, Lili Boulanger's legacy lives on today through both her own music, and that of many other eminent composers.
Lili's sister, Nadia, who was a fine composer in her own right, was so affected by her sibling's death that she deemed her own works "useless" and turned her complete attention to teaching, hoping to continue her sister's legacy through pedagogy.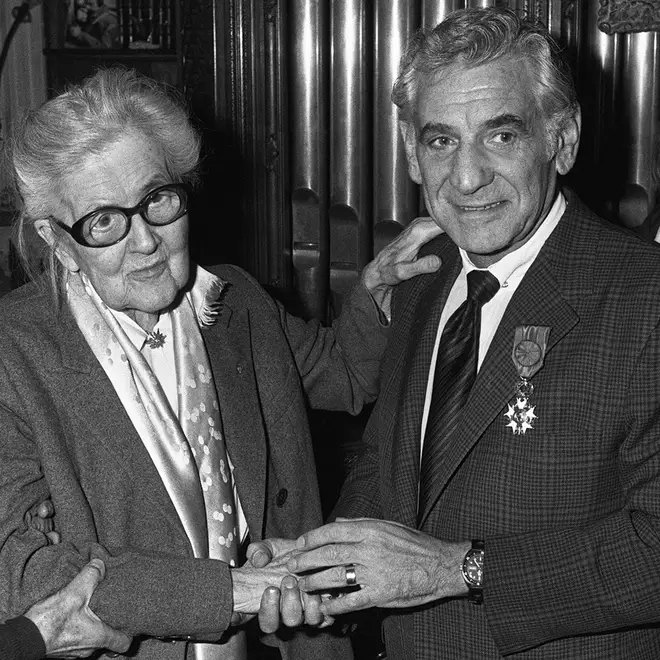 Over a lifetime of nurturing young musical talent, Nadia Boulanger's students became some of the 20th century's most famous composers and conductors, from Aaron Copland and Leonard Bernstein to Quincy Jones and Daniel Barenboim.
So although Lili Boulanger's young death may have robbed us from plenty of brilliant music, perhaps if she had lived we may never have had West Side Story, 'Fanfare for the Common Man', or the West-Eastern Divan Orchestra.