Composers' homes: how much are they worth now?
18 July 2014, 11:16 | Updated: 6 January 2017, 14:45
As one of the homes where Elgar composed goes on the market for more than £2 million, find out how much the great composers would get for their properties if they were alive to sell them today.
Edward Elgar
Long White Cloud, Bray, Maidenhead, Berkshire
Current asking price: £2.25 million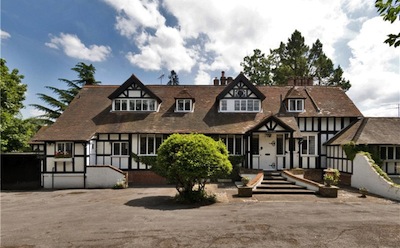 Elgar often stayed at this house, where he worked on his oratorio The Kingdom, and other works. He also performed chamber concerts here for the likes of Fauré, George Bernard Shaw and Siegfried Sassoon. Nowadays it has Michelin-starred restaurants among its neighbours as well as shopping and cultural amenities in nearby Windsor and Maidenhead.
Benjamin Britten
21 Kirkley Cliff Road, Lowestoft, Suffolk
Estimated value: £350,000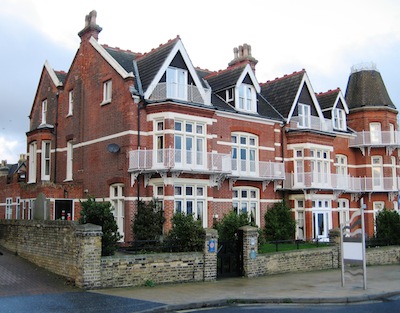 Britten's birthplace and home for the first 21 years of his life is a magnificent Grade 2 listed Victorian, three-storey townhouse, situated in a prime position overlooking Lowestoft's South Beach. Purchased by the Britten family in 1913, the ground floor served as the waiting room and surgery of Britten's father's dental practice. it remained a dental surgery until it became a 5-star hotel in 2007.


Sergei Rachmaninov
Villa Senar, Hertenstein, Switzerland
Estimated value: £12.2 million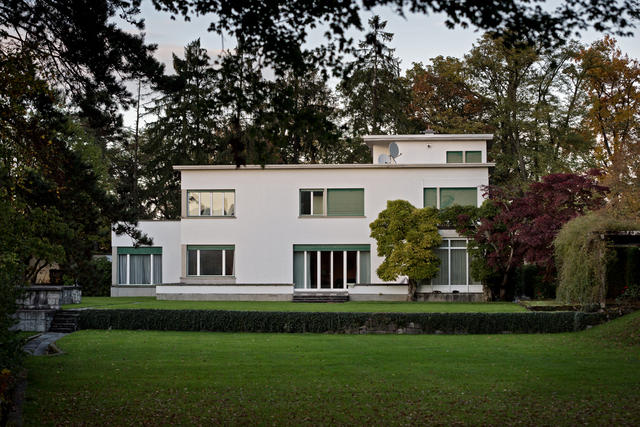 Built near Lake Lucerne by Rachmaninov, the Villa Senar with its own park and magnificent rose garden was used by the composer and his family every summer until he emigrated to the U.S.A. His Rhapsody on a Theme of Paganini was written here. Russian officials are reportedly exploring the possibility of buying the villa and its archival content. It is estimated to be worth about 18 million Swiss francs.

Gustav Holst
4 Clarence Road, Cheltenham, Gloucestershire
Estimated value: £465,000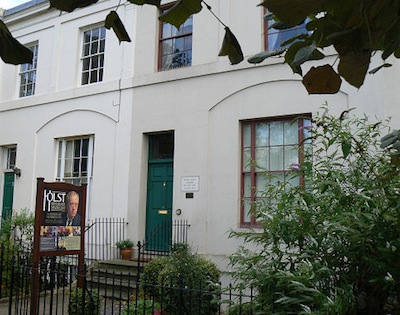 Conveniently located on the site of what is now the Holst Birthplace Museum, this spacious family home was built in 1832 in the prosperous Pittville district of Cheltenham. Composer of The Planets, Gustav Holst and his brother Emil – later known as the actor Ernest Cossart – were born here, in the home of their maternal grandparents.

Ralph Vaughan-Williams
The Old Vicarage, Down Ampney, Cirencester, Gloucestershire
Estimated value: £1.15 million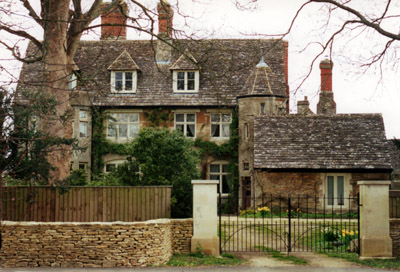 The Lark Ascending composer was born at this large house in the centre of Down Ampney village where his father was vicar. When Ralph was three, his father died and the family went to live in Surrey at his mother's family home. This cosy rural property broke the million pound barrier for the first time after rising in price by around £175,000 over the past five years.



Edward Elgar
Firs, Crown East Lane, Lower Broadheath, Worcester
Estimated value: £660,000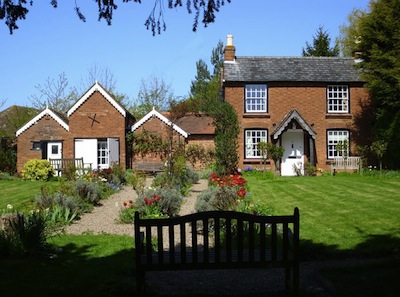 The young Edward Elgar lived at Firs only two years after his birth in June 1857, but he remained deeply attached to the area. His birthplace was bought in the 1930s by the Worcester Corporation as a memorial. The neighbouring Enigma House is currently estimated to be worth around £660,000.

Gerald Finzi
Church Farm, Ashmansworth, Hampshire
Estimated value: £2.5 million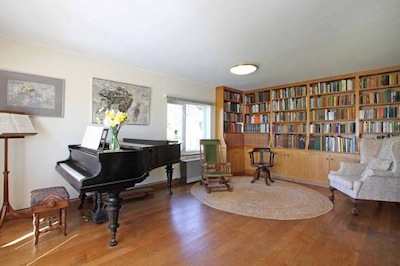 This outstanding residential estate, set in 15.89 acres of beautiful countryside, was built by Finzi himself in 1939. The ten-bedroomed property replaces an original farmhouse that stood on the site.

John Philip Sousa
80 Washington Place, New York City
Estimated value: $31.5 million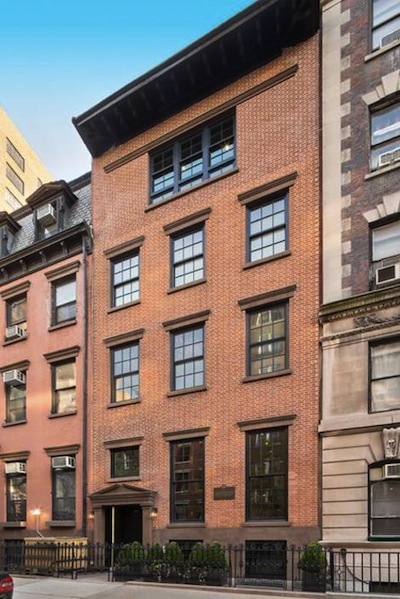 Conviently situated in New York's Greenwich Village, this luxury 1839 townhouse at 80 Washington Place was home to Liberty Bell composer John Philip Sousa. The 8,700-square-foot house, which went on the market in 2012, comes with a luxury price tag: even then, the asking price was a cool $31.5million dollars.

George Gershwin
Central Park West, New York City
Estimated value: $4.53 million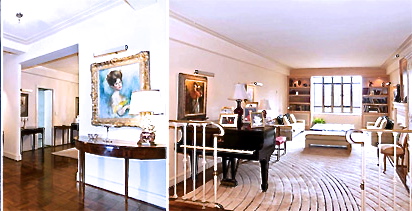 Boasting original features including walnut floors, beamed ceilings and arched doorway, this Central Park-facing three bedroom apartment was home to the family of George Gershwin for more than 70 years. The Central Park West tower, built in 1931 on the former site of the Century Theatre, spans the entire block from West 62nd to West 63rd streets.