10 poignant and iconic photographs from classical music history
4 August 2023, 17:45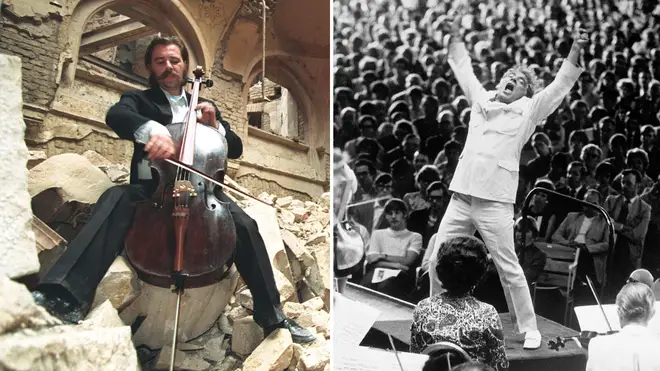 Classical music history's most iconic photographs – from the haunting shots of the Cellist of Sarajevo, to Marian Anderson's defiant performance at the Lincoln Memorial.
The power of music has found its place in the history books on more than one occasion – from the peaceful protests of musicians during wartime, to the pioneering instrumentalists and singers who fought to be heard on the concert stage.
While the history of classical music reaches back centuries, only the last 200 years have had the opportunity to be captured on film.
And so, here are 10 photographs of the most memorable moments from the history of this transformative and varied genre recorded in the flash of a camera.
Read more: 23 historic photographs of classical composers doing incredibly normal things