The best classical music for mornings
10 May 2018, 14:22 | Updated: 10 May 2018, 14:42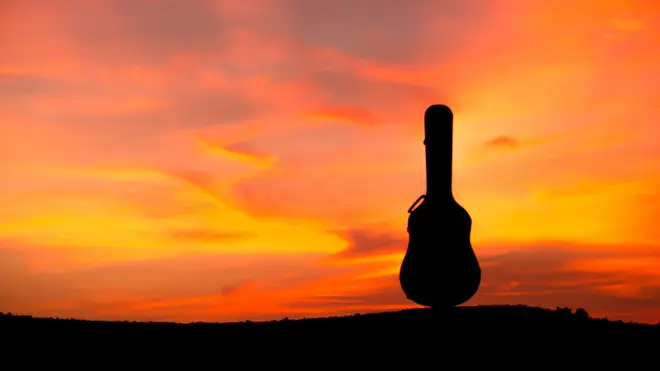 These sunny and bright pieces will help you wake up and start your day the right way!
How do you cope with mornings? Are you filled with get-up-and-go, or do you like to wake up slowly? Music can be the perfect way to create the a mood at the start of your day.
We've picked ten of the best pieces of classical music for early morning listening.
Grieg – I. 'Morning Mood', from Peer Gynt Suite Op. 45

Let's start with the most famous piece of 'morning music' in the world: Morning Mood from Edvard Grieg's Peer Gynt.

This piece is so famous it's easy to overlook the real brilliance of this music: there's something deeply relaxing about the timbre of the solo flute, and the effortless way it passes to the oboe. There's no more relaxing way to start your day.

Jacek Kaspszyk conducts Grieg's Morning Mood from Peer Gynt. Concert for Kids

Borodin – Polovtsian Dances from 'Prince Igor'

The folk-inspired melodies of Borodin's dances make for easy listening, while the pizzicato pedal notes in the strings create a sense of anticipation.

Better get up quickly though – Borodin skilfully builds from a small ensemble to the majestic sound of a full orchestra which becomes more dramatic and frenzied. These dances will leave you ready to tackle anything.

J.S. Bach – Variation no.13 from the Goldberg Variations BWV 988

If you're yet to have your morning coffee, the simplicity and logic of Bach might be for you. This simple variation consists mostly of the interplay between two distinct lines, which meander pleasingly around through harmony and dissonance with the perfect balance which is the hallmark of J.S. Bach.

Goldberg Variations BWV 988 (Glenn Gould, 1981) - 3/7

Rossini – 'Call To The Cows' from William Tell

The most famous (and frantic) part of Rossini's William Tell Overture would be a very unpleasant way to wake up in the morning.

But the middle section of this 12-minute overture is much more forgiving. Simply called 'Morning' or 'Call To The Cows', it is gently rousing and the perfect companion for a cup of coffee.

Rossini ~ William Tell Overture : Call to the Cows

Pärt – Spiegel im Spiegel

Starting with a piano figure inspired by Beethoven's 'Moonlight' Sonata, this piece makes for the perfect morning piece!

After a few bars the solo violin joins the accompaniment with a simple sustained melody. In true Arvo Pärt style this is a minimalist piece and at about seven minutes it's the ideal accompaniment to your morning routine.

Arvo Pärt: Spiegel im Spiegel (Full Album)

Fauré – Après Un Rêve Op. 7 No. 1

The soothing and mellow timbre of the solo cello in Fauré's Après Un Reve makes it great for morning listening. However, this short piece doesn't just provide a background of soothing sounds, it's built around a crescendo so becomes more and more... red-blooded, until you're wide awake and raring to go!

Sheku Kanneh-Mason - Fauré: Après un rêve for cello & piano

Debussy – I. 'Danse Sacrée' from Dances For Harp And Orchestra

Mysterious violins and pizzicato lower strings set the scene for this gorgeous showcase for solo harp. The orchestra moves smoothly and majestically while the harp interjects with dance-like rhythms; it's a guaranteed positivity boost for the morning.

DEBUSSY - Danse profane, danse sacrée - Orchestre de Chambre de Wissembourg

Elgar – Chanson De Matin

Like so much of his work, this famous Elgar tune evokes the clean air of the British countryside. Originally written for violin and piano between 1889 and 1890, it was later orchestrated in order to be performed in one of Henry Wood's 'Promenade' Concerts. The piece has a contrasting companion, Chanson de Nuit, (Op. 15, No. 1), so you can bookend both ends of your day with Elgar.

Elgar: Chanson de Matin (for Orchestra)

Tchaikovsky – 'Waltz of the Flowers' from The Nutcracker

This irresistible waltz from Tchaikovsky's Nutcracker is the perfect energiser for a lethargic morning. The beginning is slow and ponderous, full of promise and restrained energy which is then released when the brass enters with the main theme, and comes to a climax with huge numbers of whirling strings.

Tchaikovsky: Waltz of the Flowers from The Nutcracker Suite. Vancouver Symphony Orchestra.

Richard Strauss – Also Sprach Zarathustra

Finally, a wild card nomination for those who really want to catapult themselves out of bed. Richard Strauss' Also Sprach Zarathustra has been used in countless films (most famously in 2001: A Space Odyssey) and was even sent into space by NASA in 1977 on a golden record to be found by alien life.

It starts quietly, but you'd better not be snoozing when the full orchestra enters, fortissimo, accompanied by church organ and warlike timpani! This is not a wake-up call for the faint- hearted.

Strauss: Also sprach Zarathustra / Dudamel · Berliner Philharmoniker
However you choose to start your day, there's guaranteed to be a piece of classical music out there that reflects your mood. So if you want to make sure you're always getting out of bed on the right side, why not transform your alarm into a dawn chorus?
And if you're short of ideas, you can always tune into ClassicFM and let us take care of the playlist...