Paris Opera's ballet dancers perform from bedrooms, bathrooms and kitchens in tribute to key workers
30 April 2020, 11:56 | Updated: 30 April 2020, 12:01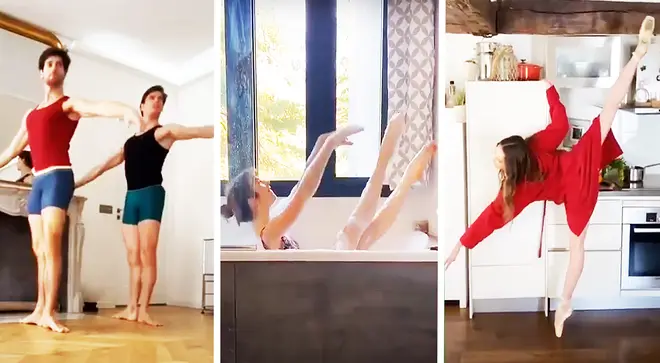 From balconies and bubble baths to libraries and living rooms, anywhere is a stage for this brilliant lockdown performance of Romeo and Juliet.
Self-isolating dancers have recorded a brilliant ballet sequence to Prokofiev's 'The Dance of the Knights' from Romeo and Juliet to pay tribute to France's coronavirus key workers.
In the video (watch below), we see members of the prestigious Paris Opera ballet film themselves individually for the virtual gesture – and pieced together, the result is beautiful.
Kitchens and gardens are transformed into main stages, pairs of dancers showcase their finest plié, tiny toddlers in tutus try their hand at pirouettes and we're even treated to close ups of that incredible footwork.
Click here to view the NHS's latest coronavirus advice >
= RestezChezVous Opéra National de Paris
The video, edited by French film director Cédric Klapisch, features 61 dancers in total and is dedicated to all the frontline workers in France who are including health workers caring for COVID-19 patients.
In a message at the end of the clip, the dancers thank "the doctors and all the nursing staff, the farmers, the teachers, the researchers and laboratory workers, the traders, the supermarket staff, the garbage collectors, the truckers, the deliverers, the postmen, the firemen, soldiers, police, journalists, switchboard operators, network technicians, teleworkers, social workers, volunteers, and everyone who mobilised for all of us."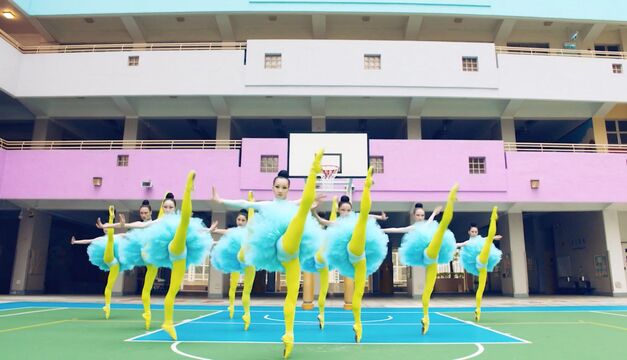 Watch these striking ballet dancers revolutionise Ravel's Boléro
As the number of coronavirus cases in France reaches 166,420, Paris Opera's striking display is a powerful reminder that dance and music will always provide us with joy in testing times.