Greg Lake's use of Prokofiev's Troika is one of the best things about Christmas
8 December 2016, 12:50 | Updated: 20 November 2018, 15:06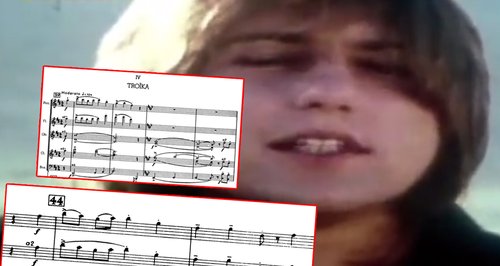 'I Believe In Father Christmas' was synonymous with the season and in turn made a snippet from Prokofiev's Lieutenant Kijé suite extremely famous.
On 7 December 2016, Greg Lake passed away at the age of just 69 – but he left behind one of our very favourite Christmas musical moments.

Ever wondered what that sleigh ride tune is during the instrumental part of 'I Believe In Father Christmas'?
Classic FM Christmas is back – here's how to listen >
Lake was a classical music enthusiast, and during his time in the legendary prog rock group Emerson, Lake and Palmer, he explored the influence. But it wasn't until he wrote 'I Believe In Father Christmas' that the influence became a major factor.

Here's Prokofiev's original:
Prokofiev's music comes from his soundtrack suite to Lieutenant Kijé. 'Troika' refers to the traditional Russian three-horse sled of the same name, and the music itself depicts a fast sleigh-ride.

Lake's use of the 'Troika' melody is slower than Prokofiev's, which lends it a slightly ironic and arch quality in the context of Lake's song, itself a reaction to the commercialisation of Christmas.