Andrew Lloyd Webber on King Charles: We need 'someone above government' who values the arts
3 May 2023, 13:29 | Updated: 4 May 2023, 11:27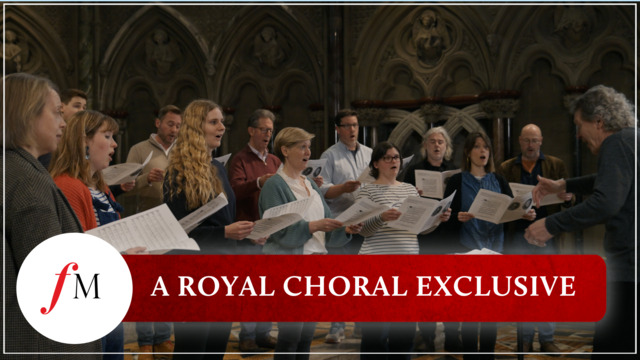 William Byrd 'O Lord, Make Thy Servant Charles', sung by The Sixteen
The composer said it was a great honour to have been asked to write the coronation anthem, given King Charles' 'passionate belief' in the value of music and the arts.
Andrew Lloyd Webber, who has composed the official anthem for the King's coronation, has described His Majesty as an "extraordinary person" with a deep love and respect for the arts.
Taking place at Westminster Abbey on Saturday 6 May, the historic service will include twelve new musical works personally commissioned by King Charles. Sunday's coronation concert will be a wider celebration of the UK arts world, with performances from the Royal Ballet and Royal Shakespeare Company, and even a sea shanty choir.
Speaking about the value of music and arts education, Lloyd Webber told Classic FM: "We've got to really remember and celebrate that we have a king who passionately believes in exactly what I'm saying."
The composer emphasised: "We need somebody who is above government to remind everybody about how important it is that we consider the arts as […] the one thing that brings us together."
Lloyd Webber, who has funded music education projects including the Music in Secondary Schools Trust, has strongly called on the government in the past to support arts education and champion the presence of music in schools.
"It's the easiest thing for the government to support because it's already proven as a scheme that totally improves children's behaviour," he added. "It's not necessarily about turning them into musicians."
Read more: What is the order of service for King Charles' coronation on 6 May?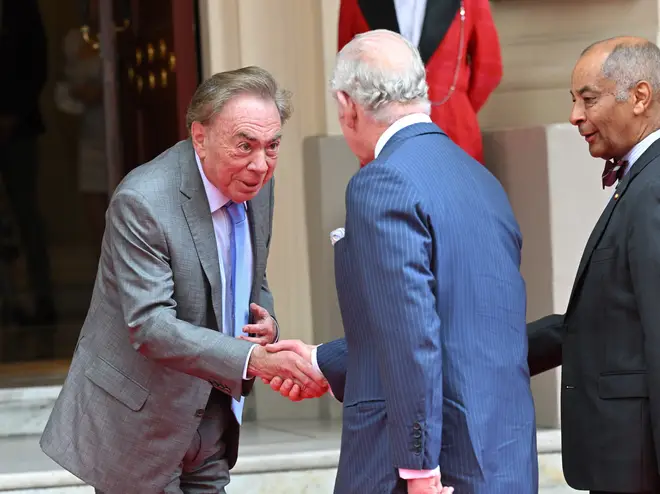 Lloyd Webber went on to reveal that the King was "apparently really pleased" with his coronation anthem, a setting of Psalm 100 'Make a joyful noise unto the Lord' which will be performed by the coronation choir after Queen Camilla is crowned.
The composer shared the anthem with the King a few weeks ago, playing it at the piano "rather badly".
"We made a recording of it [with] all of the guys in my office singing it because it was so totally under embargo," he said. "The King was apparently really pleased with it. And now it's recorded completely – I think he's heard that, and I haven't been excluded from the service yet, so maybe it's okay!"
One of Lloyd Webber's most popular works, alongside his musical theatre scores including Cats and The Phantom of the Opera, is his Requiem Mass, whose 'Pie Jesu' saw a new surge in popularity this year when rising star treble Malakai Bayoh performed it on Britain's Got Talent.
"I know the young performer a little bit," Lloyd Webber said, "Because he has performed at the Royal Opera House among many other places. And it was wonderful to hear him sing 'Pie Jesu'.
"One of the things that I am touched by most is that 'Pie Jesu', which is in Latin, managed to get itself into the top three of the charts with something I never thought it would do."
Read more: Andrew Lloyd Webber dedicates final 'Phantom of the Opera' on Broadway to his late son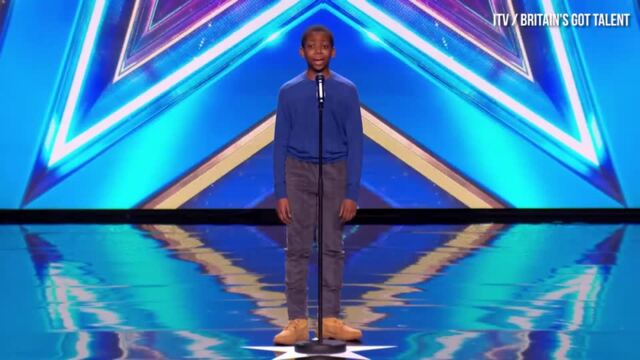 Malakai Bayoh wows BGT judges with angelic voice
Lloyd Webber admitted he has never been fully "happy" with his Requiem, which he wrote in memory of his father, the composer William Lloyd Webber.
"I do enjoy writing choral music," he added. "I wrote the Requiem Mass we know some years ago, which I've never been really very happy and which I might want to rewrite.
"I do quietly and privately, and I don't sing this from the rooftops, write a little bit of church music because my dad was an organist and choirmaster and a considerable composer himself."
Alongside Lloyd Webber's anthem, the coronation will feature eleven new commissions by British composers including Sir Karl Jenkins, Judith Weir and Patrick Doyle, plus great choral melodies by Parry, Handel and Byrd.
"It's great that it starts with 'I Was Glad' by Parry," the composer said, "Because we know the king is a great admirer of Parry's work. And of course, 'Zadok the Priest' at the end.
"I'm really hoping that lots of lots of people are going to be inspired to call their sons Zadok! Because it seems a name that is a little forgotten," Lloyd Webber joked.
Read more: What are the lyrics to 'Zadok The Priest', and was it played at The Queen's coronation?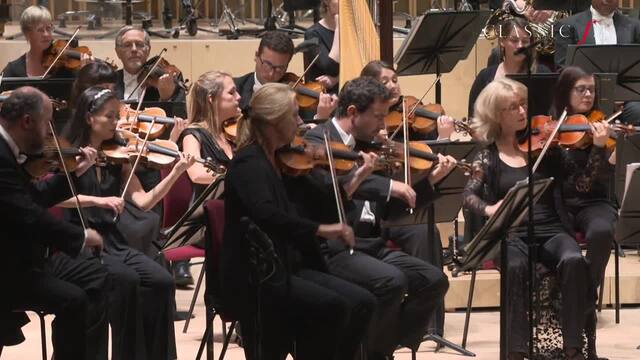 Handel's Zadok the Priest – Royal Liverpool Philharmonic Orchestra
"I haven't heard any of the new music," he added, "But I'm hugely looking forward to it because there's some great composers involved with it and I feel very privileged to be a part of what is a really extraordinary event with some exciting new music.
"And also, of course, some of the great anthems some of the great, great moments from the British choral tradition."
Join us on Classic FM across the coronation weekend for a celebration of regal music and a countdown of the Top 100 Classic FM's Great British Classics.