Andrew Lloyd Webber dedicates final 'Phantom of the Opera' on Broadway to his late son
17 April 2023, 15:53 | Updated: 17 April 2023, 16:23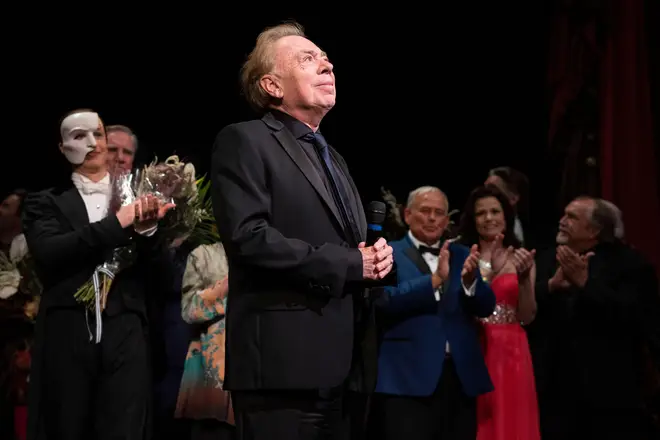 The musical theatre composer bid farewell to Broadway's longest-running show after 35 years and 13,981 performances.
Andrew Lloyd Webber dedicated the final Broadway performance of his musical The Phantom of the Opera to his son Nicholas, who died of cancer last month aged 43.
After 35 years and 13,981 shows that made it the longest-running show in Broadway history, Phantom took its final bow on Sunday evening at the Majestic Theatre in New York City.
"I hope you won't mind if I dedicate this performance to my son, Nick," Lloyd Webber told theatregoers.
Turning to soprano Sarah Brightman, who was formerly married to Lloyd Webber, he recalled: "When Nick was a little boy, he heard some of this music and he loved it."
"Yes, he did," Brightman responded. "When Andrew was writing it, he was right there. So his soul is with us. Nick, we love you very much."
Lloyd Webber announced his son's death on 25 March. In his statement, he said he was "shattered" by the news.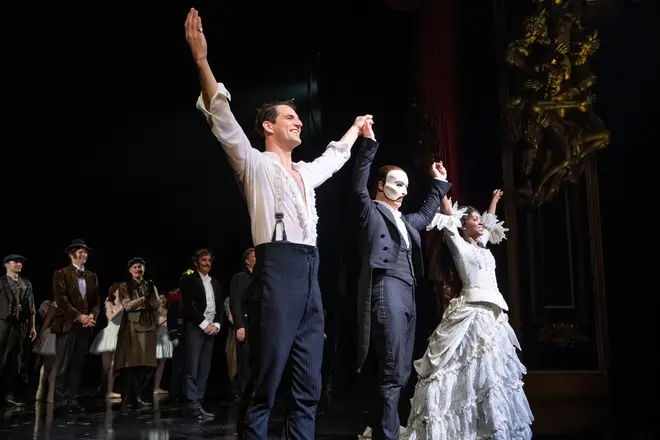 In September 2022, it was announced that Phantom would have its final curtain call in 2023. By November, it had been given a two-month extension after an encouraging spike in ticket sales.
Eventually on Sunday 16 April, the cast took their final bow in an emotional last performance. Emilie Kouatchou, the first Black actress to play Christine full time on Broadway, received a mid-show standing ovation for her sublime rendition of 'Wishing You Were Somehow Here Again'.
Throughout the performance, iconic pieces of décor including the Phantom's boat, entered the stage to the sound of cheers and whistles from the audience. Watch below as the chandelier rose for the final time...
Read more: First Black actor to play Christine in Phantom of the Opera makes Broadway history
To date, the show has won seven Tony Awards, including best musical.
Throughout its 35-year run, the production has employed a total of around 6,500 people, including 400 actors.
Brightman added on the night that she doesn't "feel it's the end" for the popular musical, hinting at its return to Broadway in the future.