Andrew Lloyd Webber slams education disparity: 'Only 12 percent of state schools have an orchestra'
28 June 2023, 13:18 | Updated: 28 June 2023, 13:21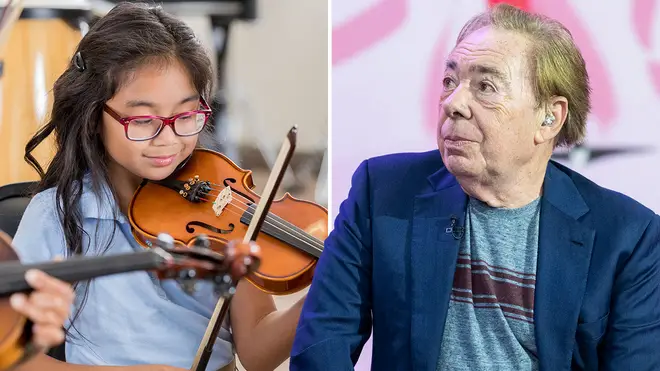 Lord Andrew Lloyd Webber has implored the government to extend an existing music in schools scheme, and give all children the chance to play a musical instrument.
British composer Andrew Lloyd Webber has urged the government to adopt a scheme across UK schools which gives every child access to an orchestral instrument, to enrich and improve the lives of young people.
The Music in Secondary Schools Trust (MiSST), supported by Lord Lloyd-Webber's foundation, costs £200 per child a year and promises "every child an entitlement to study a classical musical instrument on entry into secondary school".
The composer said he has already seen results from the schools that have adopted the programme. "We have evidence of children who have said they could have gone into a drug gang, but just said 'we enjoy playing music'," he told Classic FM's sister station LBC.
He highlighted the disparity between music-making opportunities at state and private schools, saying: "One statistic which is really not good at all from a government point of view is that 85 percent of private schools have an orchestra. Only 12 percent of state schools have an orchestra.
"But every single state school that we support has an orchestra. And we can prove exactly what that benefit is."
Read more: A school transformed itself by giving every student a violin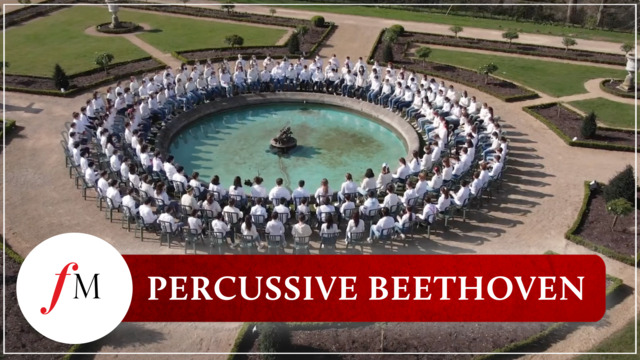 Beethoven's Fifth Symphony as a body percussion epic played by hundreds of schoolchildren
The first school to adopt the scheme was the City of London Academy Highbury Grove. "Everybody coming into the school got a free violin," Lloyd Webber said, adding: "The school was frankly a bit of a mess.
"Within three years of [pupils] having a free violin and having their weekly music lesson, the school completely turned around.
"The school turned around to such an extent that of course everyone wanted to send their children to it – so the house prices went up.
"Not only have some of the people gone on to become musicians but the majority of the kids have really, really, really changed their behaviour."
Lloyd Webber spoke to LBC following an opinion piece in The Times from Dame Kathryn McDowall, managing director of the London Symphony Orchestra, who stressed that orchestras were at risk of losing future talent, because state school children are not routinely being given the opportunity to learn a musical instrument.
"I completely agree with her because when I was a kid," Lloyd Webber said, "[London music colleges] had a Saturday morning school and it was free. And now it isn't.
"But we can fill the gap with schools music.
Read more: 'If it's a good fight, you just keep doing it' – Nicola Benedetti on music education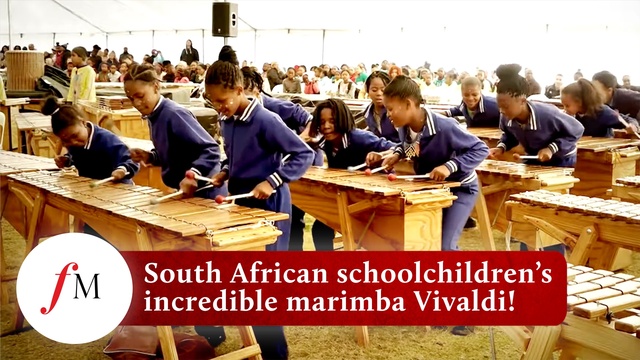 South African schoolchildren play Vivaldi in exhilarating marimba performance
"It's only £200 per child a year – and we have every statistic that the government could possibly want for 10 years, of what this trust has done," he added.
Every state school that the scheme supports, now has an orchestra, the composer told LBC host Nick Ferrari.
One school which adopted the scheme is the Frederick Bremer School in east London, where every new pupil learns to play the violin, viola or flute during music lessons. Headteacher Jenny Smith told The Times in 2020: "The school is unrecognisable from where it was in 2014. We are celebrating the best results the school has ever had.
"Music is thriving and it is infectious. Music is absolutely at the heart of the school, and not an add-on."
Read more: Nominate an inspiring music teacher in the Classic FM Music Teacher of the Year Awards
Previously, Lloyd Webber said the programme had "been met with a vague, fudgy nod" from the government, despite the positive results.
"What music does in these schools," Lloyd Webber said, speaking about the benefits of music on the lives of young people, "isn't about necessarily trying to make the children musicians.
"But what it does, is it really helps them as people. It improves your self-awareness, if you're playing in an orchestra you become a team player.
"The majority of the kids have really, really changed their behaviour. There is now even a demand on our scheme for a Saturday morning free school."