13-year-old Malakai Bayoh blows Britain's Got Talent judges away: 'One of the best voices I've ever heard'
17 April 2023, 17:02 | Updated: 26 May 2023, 10:04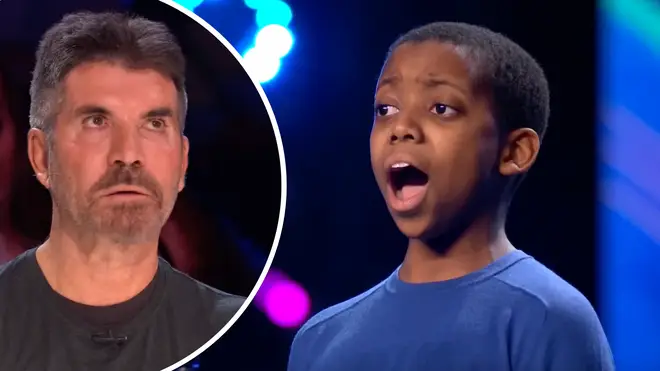 After his viral Christmas duet with Aled Jones, 13-year-old treble Malakai Bayoh sang Lloyd Webber's 'Pie Jesu' on Britain's Got Talent and stunned Simon Cowell with his 'voice of an angel'.
"My big dream is to be a singer," Malakai Bayoh said at the moment TVs around the nation tuned to him. The 13-year-old treble is a contestant in the 16th season of the hit show, Britain's Got Talent.
The young singer has had a rapid rise. But no viral success is truly complete without a heart-stopping talent show moment.
After the customary, good-humoured pre-performance grilling from the judges, and a few slightly nervous replies, it was time.
"Alright, no more questions, I promise you. Good luck," the host said, and it was Malakai's time to sing.
After a few organ chords, the 13-year-old began singing the famous 'Pie Jesu' from Andrew Lloyd Webber's Requiem. Just listen to the incredible moment...
Read more: 13-year-old treble Malakai Bayoh stuns with virtuosic Mozart in Royal Albert Hall debut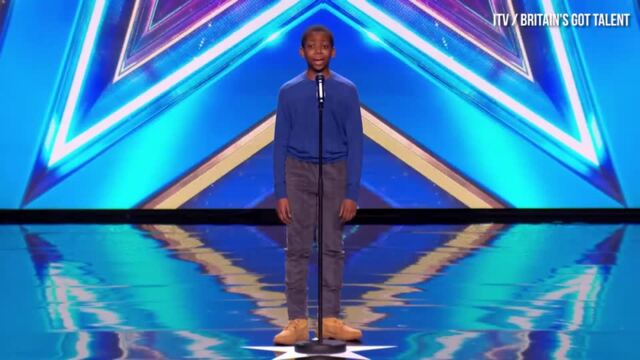 Malakai Bayoh wows BGT judges with angelic voice
His first note made Cowell and the other judges turn their heads toward the music in open-mouthed astonishment. By the second phrase, the entire auditorium was applauding. Watch in full here.
After Malakai had topped the performance with his now-trademark high, pure and precise notes, everyone was on their feet.
Whilst standing to applaud, Cowell gave the young singer a little wink, before swiftly pressing the competition's famed Golden Buzzer, which gives the contestant automatic entry into the semi-finals.
"One of the best voices I think I've ever heard," Cowell said.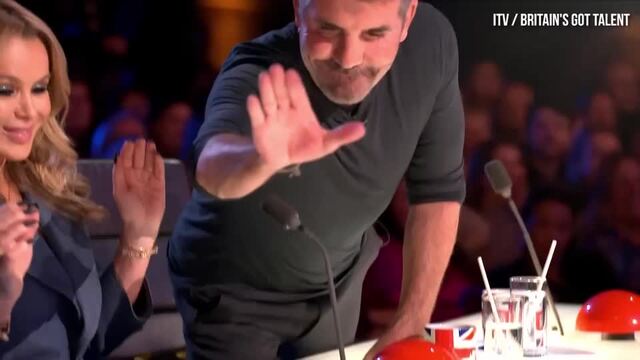 Malakai Bayoh gets Simon Cowell's Golden buzzer
Malakai began singing as a chorister at St George's Cathedral, Southwark in London. He now attends The Cardinal Vaughan Memorial School, singing with their choir.
In November 2022 the young singer made his Royal Opera House debut, singing the role of Oberto in Handel's opera Alcina. At Christmas, he went viral singing 'O Holy Night' with singer and Classic FM presenter Aled Jones.
Just last week, Malakai sang at Classic FM Live with Viking, and made his Royal Albert Hall solo debut singing Mozart and Handel.
Other judges were also full of praise too. "That was a stunning performance. Totally flawless and very composed," said Amanda Holden. 12 hours later, the clip of the performance had amassed over half a million views.
13-year-old treble Malakai Bayoh sings virtuosic Mozart in Royal Albert Hall debut | Classic FM
'The voice of an angel'
After the performance, viewers took to social media, many saying his voice had brought tears and chills, with predictions of big things to come for the 13-year-old.
Tears,smiling and happiness again!!I love this so much!what a beautiful boy with the voice of an angel xxx 🥰😍🥰

— Karen Casey (@KarenCa44585187) April 16, 2023
I'm sat here watching that all over again and I'm literally in bits…… Ladies & Gentlemen, I give you the 2023 BGT WINNER 👏👏👏👏👏👏👏👏👏👏👏👏👏👏👏👏👏👏👏👏👏👏👏👏👏👏👏👏👏👏👏👏👏

— Stuart Dagger (@pne247) April 16, 2023
Who is Malakai Bayoh?
Malakai Bayoh attends The Cardinal Vaughan Memorial School in London and sings with the school's acclaimed Schola Cantorum, under the direction of Scott Price.
The teenager enjoys playing computer games, practising the saxophone and supporting Liverpool Football club. When he is older his dream is to continue his singing career as an opera singer.
What an incredible singer he is, and an amazing journey that's only just beginning. Here's to all your musical dreams coming true, Malakai!
If you can't get enough of Malakai's beautiful voice, you can listen to his full Classic FM Live performance here on Global Player.