Sheku Kanneh-Mason, barred from boarding flight with cello, calls for better airline protocol
7 November 2023, 06:00 | Updated: 9 November 2023, 16:48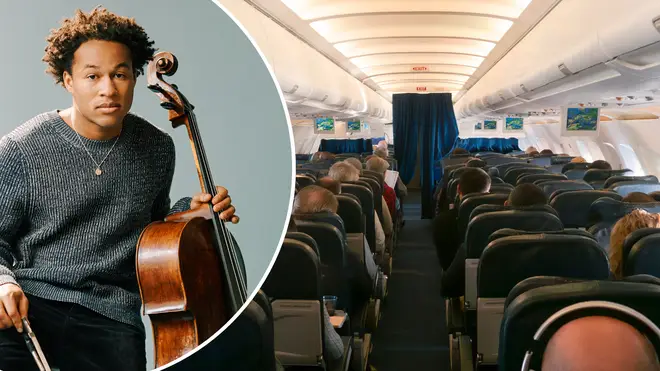 Sheku and other musicians are being left in 'limbo' due to 'confusing' airline policies for travelling with instruments, Classic FM has been told.
A few months ago, Sheku Kanneh-Mason hit out at British Airways for barring him from boarding with his cello. Now, the British cellist has renewed his call for better airline protocol, for musicians travelling with their instruments.
"So often somewhere along the line, something breaks down," Kanneh-Mason said.
"In my mind, it's as simple as having a more efficient and consistent approach."
Read more: Airline told violinist to either store €5M Stradivarius in hold, or not get on the plane
In September, the British cellist was blocked from boarding a BA flight, despite arriving early and booking two seats – one for himself, one for his instrument, a prized 1700 Matteo Gofriller cello.
Kanneh-Mason had to book a new flight home from Bucharest, where he had been performing alongside the Hungarian National Philharmonic Orchestra, to London Heathrow, that he said cost "three times as much".
"It's frustrating to arrive to the airport, having done everything right in the lead-up with the booking and everything and yet, still things can go wrong at any sort of stage," he added.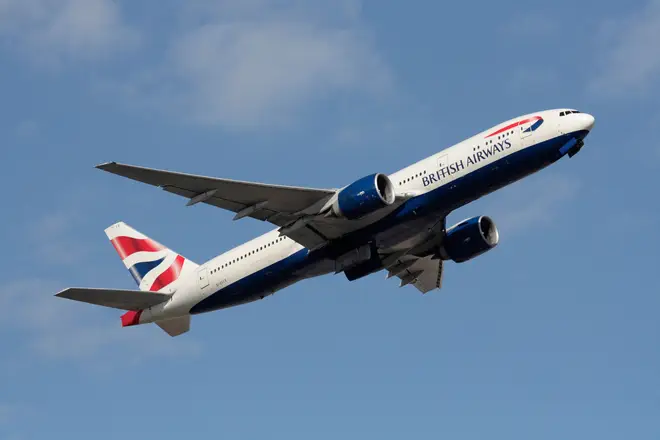 Unions including the Musicians' Union are now calling on ministers to review the rules around travelling with instruments, after their members have reported "significant loss of earnings". In the UK, protocol currently differs from carrier to carrier.
Benoît Machuel from the International Federation of Musicians says unpredictability is the biggest issue.
"Most of the airlines do not have a policy for musical instruments," he said. "And when there is a policy sometimes it is not applied consistently."
The unpredictability of travelling with a musical instrument, Machuel added, "continues to cause massive financial implications, mostly for performers who cannot afford to buy a second seat."
Machuel says policy needs to reflect law in the US, where instruments are treated as hand luggage.
"The principle in the US and Canada is, if your instrument fits in the overhead bins or under the seat, it is allowed on board – provided you show up early enough.
"You have to have first the willingness of government to make things change."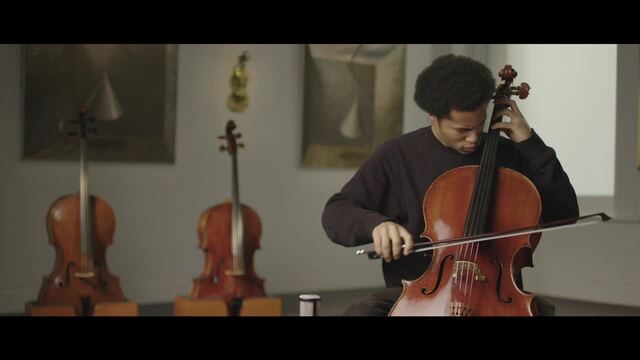 Sheku Kanneh-Mason plays 1783 Guadagnini cello owned by Rostropovich
Dave Webster, Head of International at the Musicians' Union, said it "hits musicians really hard" when things go wrong at the airport.
"Musicians don't have a level of confidence that they can fly with their instruments to make that professional engagement that they're booked for overseas – with an instrument that will be intact in their possession," he said.
In response to Sheku's experience in September, a BA spokesperson said it was due to a systems error.
"It's those kinds of immediate dangers that occur, that make musicians have anxiety around travelling with their instruments," Webster added. "We as an industry would like to see that removed completely."
Read more: Ryanair passenger films baggage handler 'slamming' instrument onto luggage belt
"We have seen absolutely awful examples of instruments that have had to go into the hold and have come out, broken, damaged unplayable. It's not like you can get to the other side and just pick up another instrument – that is your instrument, it's a deeply personal item.
"Having to book another seat is better than putting it in the hold but at the same time it's a significant cost."
Read more: Airline seriously damages precious viol after charging musicians $240 at check-in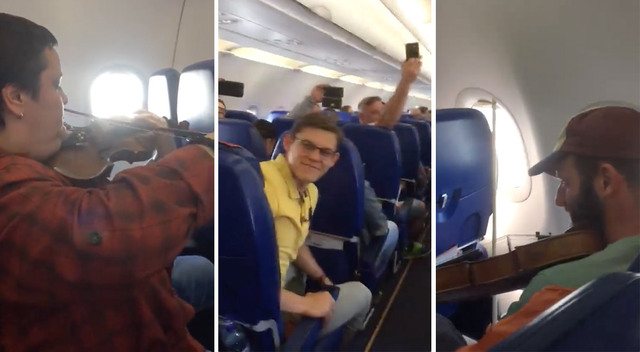 This Airline Refused To Let An Orchestra Take Their Instrument Cases On Board
In response to the call for better protocol, a BA spokesperson said: "We are speaking with our third-party handling agent to ensure this doesn't happen again."
A spokesperson for the UK government's Department for Transport added: "This policy area is down to individual operators to decide on."