'Swing Low, Sweet Chariot' faces ban from England rugby matches due to slavery link
18 June 2020, 17:54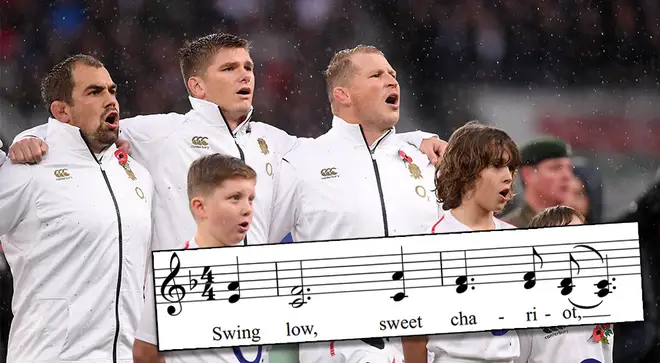 Many members of the Rugby Football Union admitted they were unaware of the spiritual's origins – and the song is now under review.
The Rugby Football Union has announced that it will be conducting a review into the singing of 'Swing Low, Sweet Chariot', following mass Black Lives Matter protests.
The world-famous sports anthem has been sung at matches by England rugby fans for years (watch video below) – but now, the song may be banned owing to its links to slave labour.
An RFU spokesperson told The Guardian: "The RFU has stated we need to do more to achieve diversity and we are determined to accelerate change and grow awareness.
"The Swing Low, Sweet Chariot song has long been part of the culture of rugby and is sung by many who have no awareness of its origins or sensitivities. We are reviewing its historical context and our role in educating fans to make informed decisions."
Read more: Albania national anthem mixed up with Andorra's during Euro 2020 match >
Swing low, Sweet Chariot - Twickenham - England v. France 2011
Written in 1909 by Wallace Willis, a slave and Choctaw freedman living in the Indian Territory of Oklahoma, the song was originally an African American spiritual before being popularised by The Fisk Jubilee Singers during a tour of the US and Europe.
Its lyrics are said to refer to the Underground Railroad – the freedom movement that helped black people escape from Southern slavery to the North and Canada – and in the wake of anti-racism and police brutality protests following the death of George Floyd, the song's use in sports matches is now up for debate.
It first became England's rugby anthem around 1988, when the national team felt disheartened after losing 15 out of 23 matches in former tournament, The Five Nations.
Audiences had only witnessed one try in two and a half years – but in a match against Ireland, they scored six half tries and the melody became a tradition with fans ever since.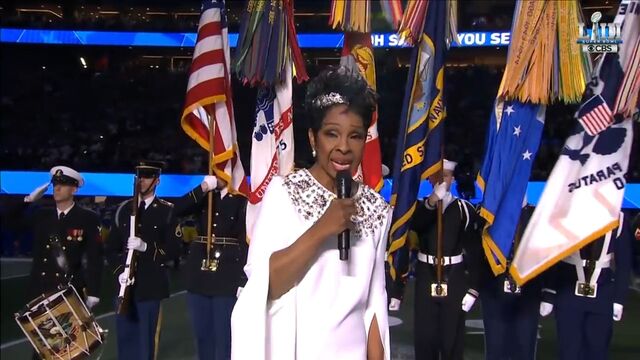 Gladys Knight sings the national anthem at the Super Bowl
In a recent statement, the RFU said: "The appalling death of George Floyd, the global protests that have followed and the powerful message of the Black Lives Matter movement has made every section of society take notice and confront an ugly truth.
"Systemic change must be made at all levels so that we can become truly reflective of our wonderfully diverse society. We can no longer rely on black role models at the elite level speaking out, we must join together to become better and to support every member of the sport and recreation community."