'Bach's music belongs to us all' – Kadiatu and Sheku Kanneh-Mason present a Mother's Day special on Classic FM
17 March 2023, 17:20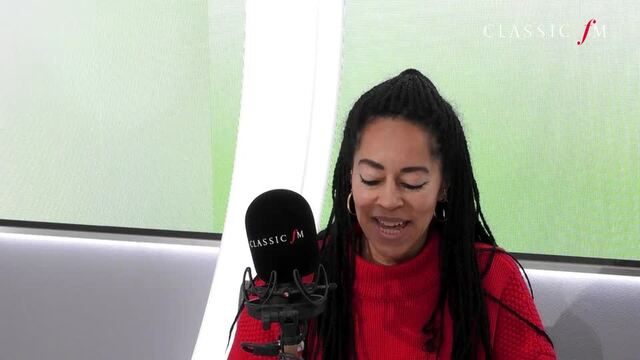 Kadiatu Kanneh-Mason on Yo-Yo Ma's recording of Bach's Cello Suites.
Mother-and-son duo Kadiatu and Sheku Kanneh-Mason share the music that means the most to them, in a special episode of 'The Kanneh-Mason Family Takeover' on Classic FM.
The Kanneh-Masons – parents Kadiatu and Stuart, and seven musical siblings Isata, Braimah, Sheku, Konya, Jeneba, Aminata, and Mariatu – are one of music's most exceptional families.
In 2023, all nine family members are hosting their debut programmes on Classic FM as part of The Kanneh-Mason Family Takeover, packed with the classical melodies that have meant the most to them.
On Sunday 19 March, Sheku is joined by his mum Kadiatu, to present a special programme for Mother's Day.
Together, they share some of the music that means the most to them, from the soundtrack to the children's childhood to the music they perform together now.
Read more: Who are the Kanneh-Masons? All you need to know about the exceptional musical family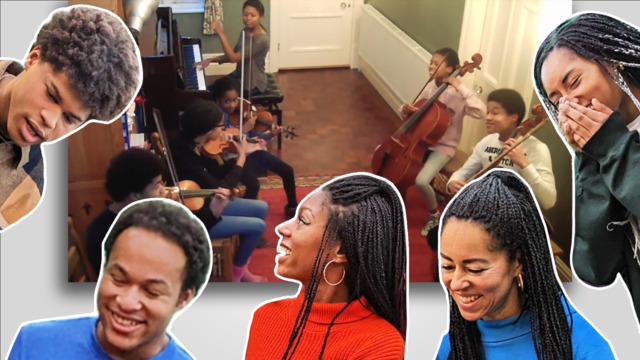 The Kanneh-Mason family react to their very first viral video
One of their first choices in the programme is Prokofiev's Peter and the Wolf, which Kadiatu says is "part of the soundtrack of the children's childhood", and was played at breakfast in the mornings before going to school.
They also share a traditional Welsh song, 'Myfanwy', written by Joseph Parry. Sheku says it's a tune they grew up listening to in live performances. He also recorded a version of his own for cello on his 2022 album Song, as 'a gift for his Welsh grandmother'.
Yo-Yo Ma plays J.S. Bach's Cello Suite No. 1 | Classic FM Sessions
Another musical moment that the mother-and-son duo share is a particularly moving one. Kadiatu remembers that, when the elder siblings were in primary school, their headteacher would play Yo-Yo Ma's recording of the Bach Cello Suites as the schoolchildren all filed in for assembly. It's also a recording they would play at home, making it a "very special" piece of music to them.
For their show on Classic FM, Kadiatu and Sheku choose a recording by South African cellist, Abel Selaocoe.
Kadiatu says "it allows a retelling of this music through the language of African heritage, in a way that is not only beautiful, but shows how Bach's music belongs to us all".
Read more: Meet Abel Selaocoe, South African cellist, and the Southbank Centre's newest artist in residence
Later in the programme, the pair select pieces that remind them of their late family members. "Grief is a huge part of love", Kadiatu says, introducing the piece she says has always made her think of her father.
She also recalls her grandfather with 'Va, pensiero', also known as the Chorus of the Hebrew Slaves, from Verdi's opera, Nabucco. It's a piece of music she loved as a child, as did her grandfather.
"He connected with it and understood it," she tells Classic FM. "And the theme of the slaves on the banks of the river, singing of their lost home, made sense to me."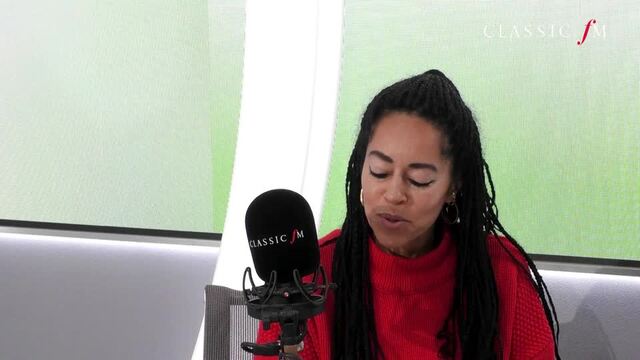 Kadiatu Kanneh-Mason talks about the Kanneh-Mason siblings recording an album together in lockdown.
Their final pick of the evening is a song from an album the siblings recorded together in the summer of 2020, which Kadiatu says was an "extraordinarily moving episode" of the family's life.
"Everyone rehearsed intensively, while we were all locked down together from March onwards... nothing is more special to a mother than seeing all her children work and perform music together, and to have it permanently on an album is very special".
Listen to Sheku and Kadiatu's Mother's Day special episode of 'The Kanneh-Mason Family Takeover' on Global Player, at 9pm on Sunday 19 March 2023.