Classical music should be called 'orchestral music' to broaden appeal, says Royal Philharmonic director
26 March 2018, 13:31 | Updated: 26 March 2018, 14:03
Classical music should be rebranded as 'orchestral' music to attract younger audiences, says managing director of the Royal Philharmonic Orchestra (RPO), James Williams.
The orchestra chief told The Daily Telegraph that ensembles need to change with the times and "think more broadly" to attract new audiences.
"Classical music has a certain stigma attached to it in certain people's minds. There is a perception that classical music is for older people."
He said that research commissioned by the RPO showed that orchestras needed to different styles of music to appeal to younger audience members – including playing more film soundtracks or music from West End and Broadway musicals.
"Gone are the days of classical repertoire standing alone and just being enough," he said. "This approach would cater for less than half the new audience that wants to learn more about the genre. Classical music for a modern British orchestra has a new name – it's simply called orchestral music."
James Williams says the term 'orchestral music' is more relatable for young people.
"Orchestral music is around us all day every day – when one turns on the television, whether it's a sound track to a programme, the radio, pop and rock songs where there is often a string section, all forms of art and media."
"It is a real opportunity for us. There is an appetite for people to learn more about that art form."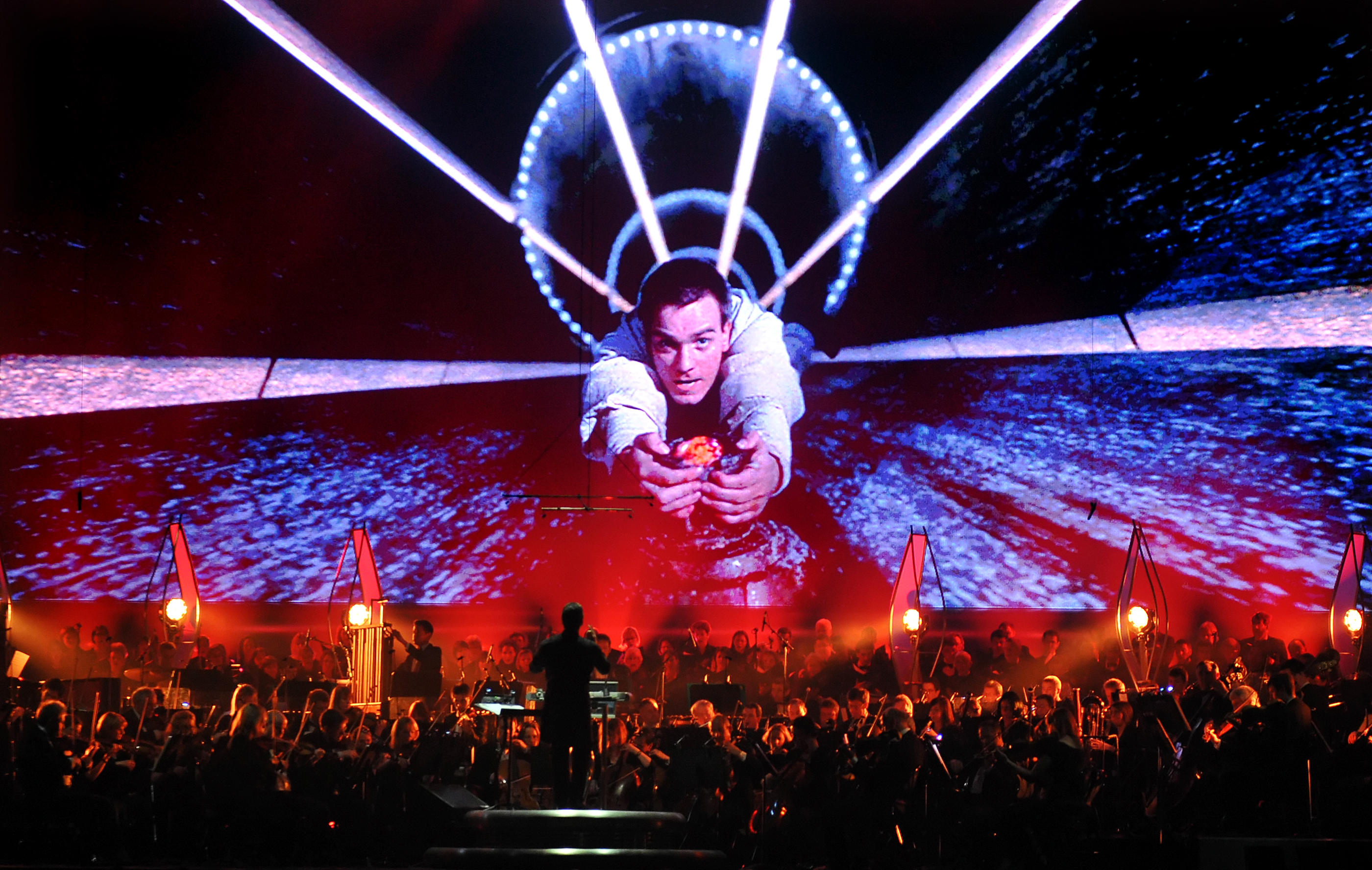 The Royal Philharmonic Orchestra during the world premiere of 'Star Wars: A Musical Journey' in 2009 © Getty
In May, the Royal Philharmonic Orchestra will partner with Classic FM and PlayStation to present PlayStation in Concert, an evening showcasing soundtracks to popular video games such as Everybody's Gone to the Rapture and The Last of Us.
The concert follows High Score on Classic FM, the first British radio series to be dedicated to video game music.
The best video game music of 2017
A YouGov poll commissioned by the RPO last month asked 2,000 adults which genres of music they would be interested to learn more about.
'Orchestral/classical' was the most popular category, with 22 per cent of adults saying they would like to learn more about it. Of those interested in the genre, 25 per cent were interested in film soundtracks, pop crossover or music from musical theatre.
An encouraging statistic for today's orchestras shows that Britain's 18-25-year-olds are most interested in the genre, with 25 per cent saying they would like to learn more about orchestral music.
However, the research showed that only one in five Under 25s are interested in listening to core classical works from the great composers, such as Beethoven. They would much prefer (30 per cent) to hear concerts of film, West End and pop music.
"It is very encouraging to see such an appetite from young people for discovering the orchestral genre," said Mr Williams.
"Beyond community engagement, it is clear from our research that orchestras also need to diversify concert programmes that fully resonate with what new audiences actually want."
Photo: Nikolaj Lund