Here's why the new John Lewis Christmas advert is a love letter to music lessons
15 November 2018, 11:23
The new John Lewis Christmas advert illustrates one man's lifelong love affair with the piano – and our cockles are truly warmed.
On the surface, The Boy & The Piano is designed to encourage you to buy your Christmas presents from John Lewis & Partners – and to remind us that Elton John is awesome at playing the piano.
But look a little deeper, and this year's story is all about music lessons.
The very first notes
Elton John is clearly an expert in standing ovations and screaming crowds – but his popstar status isn't actually the main focus here.
Instead, the ad reverses the order of events and comes to focus on the moment young Elton first sat down to play his grandmother's piano.
He goes on to play for his family and friends, before moving on to perform in front of crowds of adoring fans. The young Elton has learned a skill that will stay with him for life.
Classic FM Christmas is back – here's how to listen >
The first recital
There's also a particularly lovely, nostalgia-filled moment when Elton's mum starts welling up with pride at the sight of her son playing the piano at a school concert.
On making the advert, Elton John said: "It's been a lovely opportunity for me to reflect on my life in music and the incredible journey I have been on, and how first playing my Grandmother's piano marks the moment when music came into my life."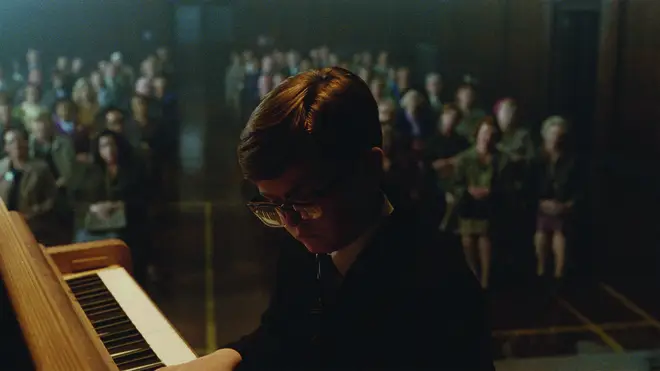 A piano is for life, not just for Christmas
Sure, John Lewis knows what they're doing with a stellar celebrity cameo – there is now a dedicated section on their site for piano-based products.
But the message we ultimately take away from this ad is that the joy of playing a musical instrument isn't just a Christmas gimmick – it will stay with you for life.
And what could be more Christmassy than inspiring hundreds of children around the country to take up the piano?