Katherine Jenkins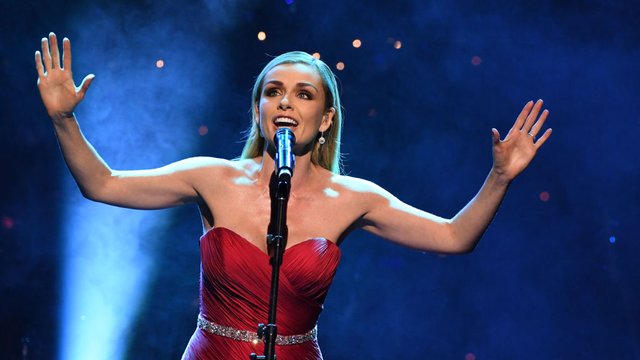 Katherine was born on June 29th, 1980 in Neath. From the age of four, Katherine knew she wanted to sing - even though there was neither any classical music in the house nor any musicians in the family.

Aged seven, Katherine joined the choir of St David's, Neath, where there was a high standard and hard work: two practices a week, two Sunday services - and Choir Club on Fridays. At the age of 10 Katherine won the Choir Girl of the Year competition.

By the time she was 17, with four A-levels under her belt and a scholarship to the Royal Academy of Music in the offing, Katherine was already a seasoned stage performer.

In the last year of her studies in London, producer and songwriter Steve DuBerry had the idea of recording a dance-track version of the 'Flower Duet' from Lakmé as a demo. Unknown to her, DuBerry's management team set about passing it round the music business.

Meanwhile Katherine graduated and took a teaching diploma, with the plan to earn enough money to return to the Academy in a couple of years to do a postgraduate opera course. She continued to take singing lessons with her teacher at the Academy, Beatrice Unsworth.

In early 2009, Katherine Jenkins moved to Warner Bros Records and in February she worked with world-class producer David Foster on her album Believe.

Katherine has been described as the fastest selling opera singer since Maria Callas. Nearly 100,000 people bought her first album, Premiere, which shot straight to the top of the classical charts.

Its follow-up, Second Nature, largely inspired by requests from her fans, sold more than 350,000 copies and won her a Classical Brit Award, as did her third album, Living a Dream.
View more
Discover Katherine Jenkins
Best Katherine Jenkins recordings