Wigmore Hall launches £1 ticket scheme for families who face financial barriers, to access music
29 March 2023, 12:17 | Updated: 29 March 2023, 13:15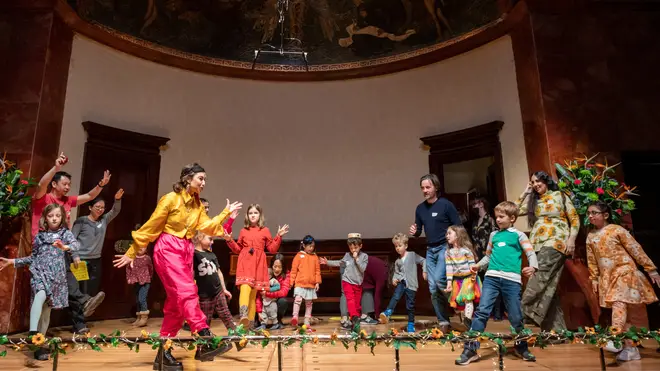 The international hall of chamber music launches its new 2023-24 season with a promise to "create opportunities for everybody, regardless of background".
Wigmore Hall in London, one of the world's leading chamber music venues, has today announced the launch of barrier-breaking £1 family concert tickets.
This new scheme, announced as part of the hall's new 2023-24 season, will allow families facing financial difficulty to access concerts with their children, ranging from experiences for babies, toddlers, and children up to as old as 11.
"It's about creating opportunities for everybody, regardless of background," Wigmore Hall's artistic and executive director, John Gilhooly told Classic FM. "We've always believed that music strengthens bonds, and provides an enriching and inspiring shared experience which enables families to express themselves and to be creative together.
"Nobody should be excluded from that experience because of price."
While family concerts have long been a part of the Wigmore Hall events calendar, this new scheme is in direct response to the cost of living crisis and the "urgent need for further music provision for children".
Read more: Classic FM partners with Wigmore Hall to offer £5 tickets to under-35 audiences
Schools Concert: London Rhymes
Those eligible for the scheme can choose to attend four different types of family events, ranging from 'For Crying Out Loud!' (for babies aged one and under), Chamber Tots (music-making workshops for toddlers aged one to five years old), and Family Workshops or Family Concerts (both for families with children aged five to 11 years old).
These concerts are led by a host of music presenters who are trained to speak to children at different stages, who know how best to pitch the music and the story to make the experience inclusive for the families as well.
Also included in the new season announcement are three 'Low Stimulus' concerts, designed for those who prefer calmer surroundings, and some neurodivergent people.
Committed to creating an environment where everyone can enjoy world-class live music, these concerts focus on keeping announcements and background noise to a minimum. To ensure this, hand dryers are switched off in bathrooms, and ear defenders are also available to audience members who request them.
Read more: One in four professional musicians are skipping meals due to the cost of living crisis, survey reveals
Imagine Series at Wigmore Hall - Low stimulus performance
"It's less formal than an evening concert," Gilhooly explained. "Audience members can leave and enter as they want, and there's a separate quiet space available away from the concert.
"We've piloted and tested these concerts, and consulted with people on the receiving end as it's so important for us to be responsive."
Gilhooly continued, "Sometimes we're a venue putting on three events a day, and we want to make sure we're building in opportunities for everybody.
"We're all about breaking down barriers to entry. So sometimes if people are scared of what a traditional concert is – neurodivergent or not – getting people across the threshold, regardless of background or circumstance, is really important to us. It's all part of a spirit of generosity we feel we have that we just want to spread as much as possible."
Read more: 90 percent of musicians are worried about affording food due to the cost of living crisis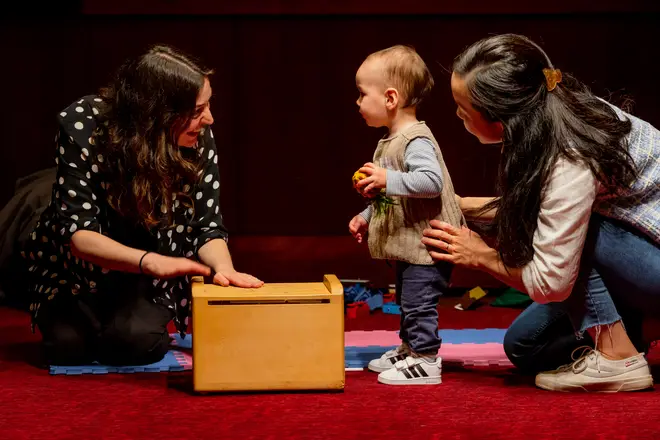 Reacting to a changing cultural landscape
Alongside the family and low stimulus concerts, the Wigmore Hall has more than 500 concerts and learning events planned for this upcoming season, ranging from 28 world and UK premieres to some 2,500 artists performing works from across six centuries of music.
While looking forward to the new season, Gilhooly has been outspoken on the cuts across the arts landscape in recent months and the need for music education in schools.
"Given the cultural vandalism that's going on, we should always be prepared for further reductions in public funding, unfortunately," Gilhooly said.
"We're 97 percent self-sufficient at this stage, and only get 3 percent of our funding from the public purse. We bring in £3 million in fundraising every year, but I suspect we will fundraise more and more to make sure that our programmes are not compromised.
"It's such a pity that everybody [in the arts] is already thinking about the future. And what may happen next."
To view the full 2023/24 season, visit wigmore-hall.org.uk.