She starts off singing a beautiful operatic aria, but then something magical happens
6 May 2016, 10:46 | Updated: 10 January 2019, 15:58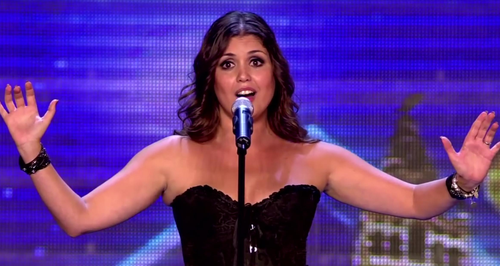 Cristina Ramos appeared on Spain's Got Talent in 2016 hoping to show off her vocal talents as an opera singer.
But there was a sting in the tail. After beginning her audition with a rather delightful rendition of an aria from Offenbach's Les Contes d'Hoffman, but at the halfway point it becomes… well, something else.
Watch and find out for yourself:
Cristina received a golden buzzer from one of the judges that sent her straight to the live shows. She later went on to win the entire competition.
14 incredible classical performances on reality TV talent shows >
Since her Got Talent España success, Cristina has released an album, Rock Talent Live and a single, 'We Can't Know'.
And if you needed any further convincing, she recently entered The Voice Mexico with an epic mash-up of Verdi's La Traviata and 'It's Raining Men'.