Jacques Offenbach (1819-1880)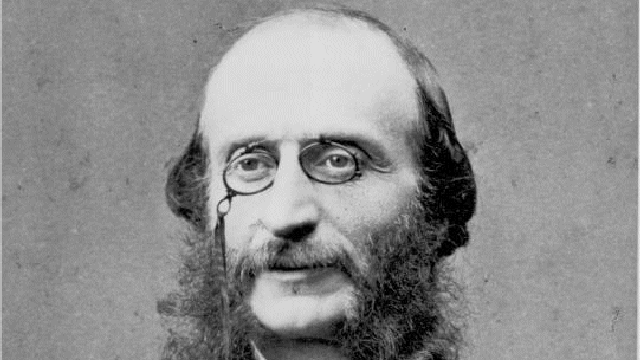 Biography
Life and Music

Jacques Offenbach's works were France's answer to Gilbert and Sullivan's English operettas.

Offenbach was the seventh of ten children. After taking up the 'cello aged nine, he formed a piano trio with two of his siblings. They used to play in bars in Cologne.

Offenbach unleashed the Can-Can on the unsuspecting French public in 1858. The Can-Can comes from the operetta Orpheus in the Underworld, which scandalised the chattering classes of Paris at the time of its premiere.

Offenbach sets to music the same story as Peri, Monteverdi and Purcell, but his version is very satirical and much more fun than the previous incarnations, even riotously debauched in places.

Despite the initial shock, Orpheus in the underworld proved to be very successful and Offenbach never really looked back.

The other work for which Offenbach is most remembered is the more serious opera, The Tales of Hoffmann, which features the Barcarolle.

Did you know?

Offenbach clearly had a sense of humour. He was born in the town of Cologne and would sometimes sign himself as 'O. de Cologne'.
View more