School marching band turns Lizzo's 'Truth Hurts' into a glorious brass fanfare
24 October 2019, 17:25 | Updated: 29 October 2019, 11:49
A US university marching band covered Lizzo's 'Truth Hurts', and made the world a much better place.
Last week, we found out some wonderful news: more young people are now learning to play the flute, thanks to our favourite rapping woodwind champion, Lizzo.
Lizzo – the viral hip-hop artist whose message of self-love brings joy to millions – is also a classically trained flautist and self-professed 'band geek'.
She's even opened a separate Instagram account for her instrument (Sasha Flute is a legit icon and you should follow her here).
And Lizzo would presumably be delighted to know that university bands are now covering her songs.
Read more: Lizzo has boosted beginner flute sales by a third, music store reveals >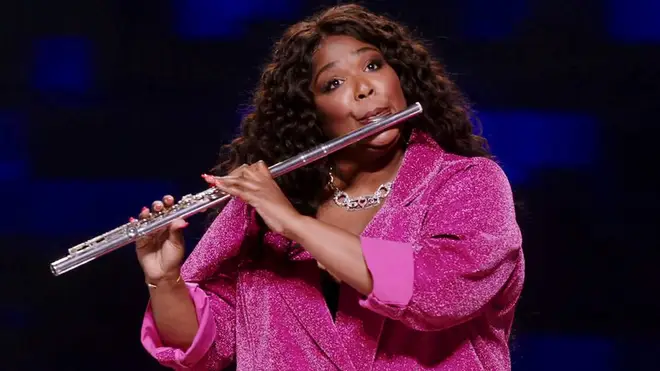 At halftime during the Temple vs. Georgia Tech football game, the Temple University Diamond Marching Band performed a selection of Lizzo's songs, including the iconic 'Truth Hurts' and 'Juice'.
Will Hulcher, a band member and Temple University Music Education major, said: "I believe that the youth should see this video for an inspiration to play the flute because of how incredible the flute feature is and the love and respect it gets from the crowd."
The sight of a sea of brass-playing students marching in time to Lizzo is just wonderful.
Watch the full video here:
Lizzo - Temple University Diamond Marching Band