13-year-old treble Malakai Bayoh stuns with virtuosic Mozart in Royal Albert Hall debut
14 April 2023, 21:58 | Updated: 26 May 2023, 10:03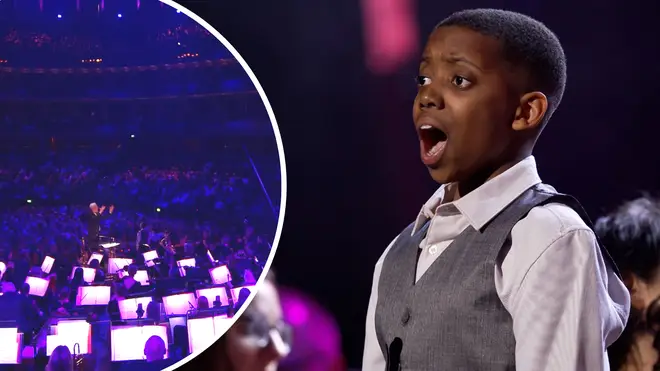 A young treble took to one of classical music's most iconic stages to make a debut in front of a sold-out audience of 5,000 people.
The imposing Victorian arena of the Royal Albert Hall in London is enough to strike awe into the hearts of musicians and music lovers alike. Now just imagine taking to that stage, and singing solo as a teenager.
That's exactly what happened for Malakai Bayoh, who stepped onto that hallowed 151-year-old stage and sang one of Mozart's most demanding works, for Classic FM Live.
Malakai is now no stranger to the spotlight. In November 2022 he made his Royal Opera House debut, singing the role of Oberto in Handel's opera Alcina. A month later, he went viral singing 'O Holy Night' with singer and Classic FM presenter Aled Jones, their videos together amassing more than 25 million views.
Read more: 12-year-old Malakai Bayoh sings 'Walking in the Air' with Aled Jones at Christmas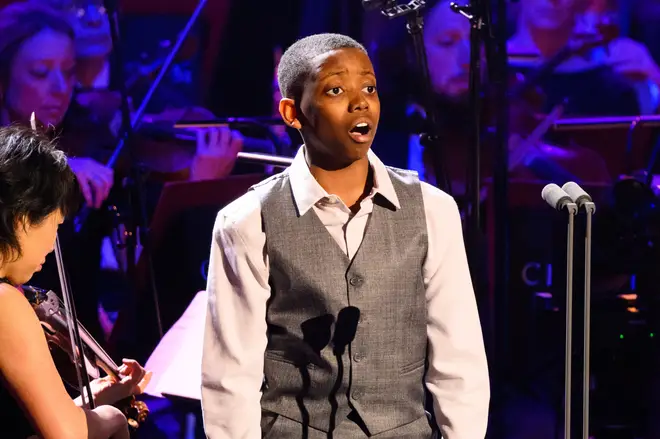 But this time it was all about Malakai, singing solo and delivering some spectacular Mozart: the 'Alleluia' from his Exsultate, jubilate.
With astonishing vocal agility and precision, the young singer makes effortless work of the composer's fiendish and ever-ascending vocal lines.
And just like his viral performance at Christmas, Malakai's climactic high note at the end is shimmering perfection, much to the approval of that 5,000-strong audience. Watch the incredible music-making below.
13-year-old treble Malakai Bayoh sings virtuosic Mozart in Royal Albert Hall debut | Classic FM
This performance took place at Classic FM Live with Viking, where Classic FM teamed up with English National Opera for a night of the greatest opera and vocal music, performed by the company's Orchestra and Chorus with three star soloists, Malakai, baritenor Michael Spyres, and soprano Danielle de Niese.
Exsultate, jubilate is a religious motet, written by Wolfgang Amadeus Mozart when he, like Malakai, was a teenager (though slightly older, at 17). It's sacred music, in which Mozart draws on all the drama, flair and virtuosity of his operatic writing and inspiration.
Aled Jones and Malakai M Bayoh sing 'O Holy Night'
Malakai began singing as a chorister at St George's Cathedral, Southwark in London. He now attends The Cardinal Vaughan Memorial School and sings with the School's acclaimed Schola Cantorum, under the direction of Scott Price.
When he's not bringing down the house at the Royal Albert Hall, Malakai enjoys playing computer games, practising the saxophone and supporting Liverpool Football club.
When he is older he wants to be – we're all delighted to hear – an opera singer.
Here's to many more ovations at the Royal Albert Hall!