John Lewis Christmas advert 2019: what's the music and who sings this year's cover?
14 November 2019, 10:43 | Updated: 14 November 2019, 11:10
Music always plays an essential role in John Lewis Christmas adverts – and the accompaniment to this year's sweet depiction of an overexcited young dragon is no exception.
The eagerly-anticipated 2019 John Lewis Christmas advert is out, with this year's video featuring a young dragon called Edgar, who hides away after sending everyone's festivities into wreckage with his fiery breath.
A scorching score it might not be, but we get a musical vignette rich in sentiment and subtle seasonal orchestration – with a baroque trumpet as a very welcome musical stocking filler.
Led by gentle piano chords and some festive bells, the musical accompaniment is everything we've come to associate with a John Lewis advert.
We hear a light string backing, before being introduced to the husky tones of Dan Smith from Bastille, whose reimagining of REO Speedwagon's 1984 power ballad 'Can't Fight This Feeling' follows in the footsteps of British singers Ellie Goulding, Tom Odell and Lily Allen.
Read more: 'The Boy & The Piano' voted UK's favourite John Lewis Christmas advert >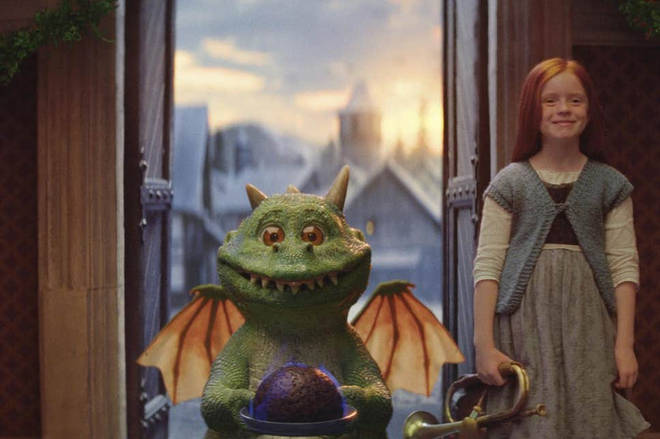 The music doesn't do too much to distract from the advert itself, which follows the friendship of Edgar the dragon and a young girl in the village.
Gentle piano chords and schmaltzy strings lull us into a festive scene, where church bells chime and icicles fall through the air.
Read more: Here's why The Boy & The Piano is a love letter to music lessons >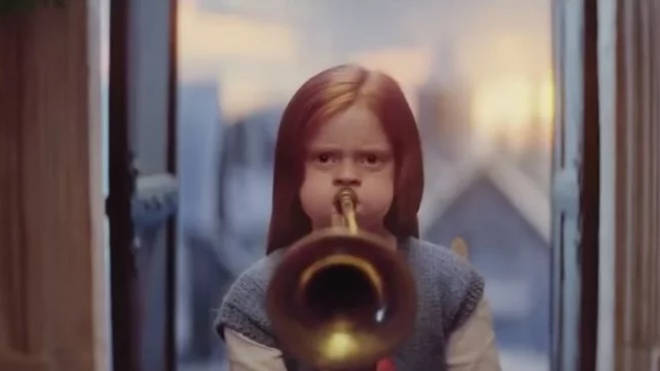 Surprisingly, we're also blessed by the appearance of a double-folded Baroque trumpet. The presence of the staple of Bach's Brandenburg Concertos and festive cantatas is certainly our highlight.
First, a bugle player announces the unveiling of a Christmas tree – before the young girl takes on the valveless instrument, to announce the young dragon's return to village festivities.
It's certain to say Alison Balsom is under no great threat this Christmas, but hey, we loved that you gave it a go for your fiery friend. Yay for festive tooting in all its forms!