This Indian version of the Pirates of the Caribbean theme is too infectious for words
15 November 2019, 09:07 | Updated: 15 November 2019, 09:41
Klaus Badelt and Hans Zimmer's swashbuckling theme, but with Indian instrumentation...
An Indian version of the Pirates of the Caribbean theme is sweeping the Internet, with more than seven million views on YouTube.
It's a stripped-back cover of Klaus Badelt and Hans Zimmer's original theme – using just a sarangi, flute, tabla drums and a keyboard.
Composed by Tushar Lall, founder of The Indian Jam Project, the arrangement adopts a slightly different pace to Badelt and Zimmer's high-energy heroic theme.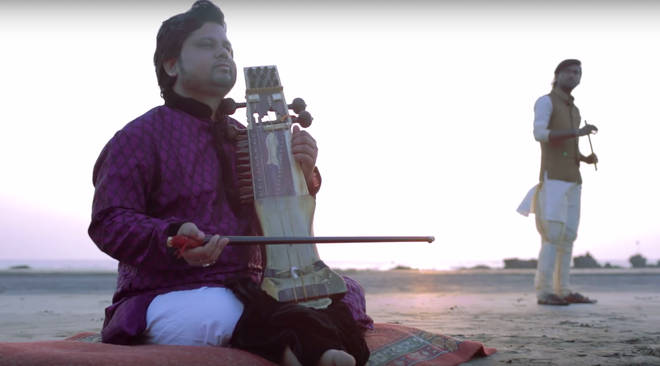 Gone are the heavy cymbals and untuned percussion, and instead we hear a softer composition with traditional Indian instruments.
Aside from their differences, both versions still manage to capture the sensation of the swaying sea – a key element which defines the music.
Read more: All-brass Pirates of the Caribbean will buckle your swashes immediately >
"Tushar is attempting to knit classical Indian tones into the script of Western music to showcase the beauty of Indian music," the group explains.
"It is a one-of-a-kind concept where fusion of Indo-western styles of music produces a concoction which is deeply emotive as well as thought-provoking showing that music transcends boundaries and has no language."
The musicians behind the performance are all part of the The Indian Jam Project, a group of experts who compose and arrange Indianised adaptations of well-known music.
Great job, guys. We always knew pirates would make excellent musicians (must be their high Cs).